Case IH e New Holland, piatto ricco ai premi americani per l'innovazione tecnologica
I due brand, parte del gruppo CNH Industrial, sono stati premiati all'interno del contest ASABE. A convincere la giura le ultime innovazioni per gli attrezzi e i nuovi sistemi digitali per la telemetria dei trattori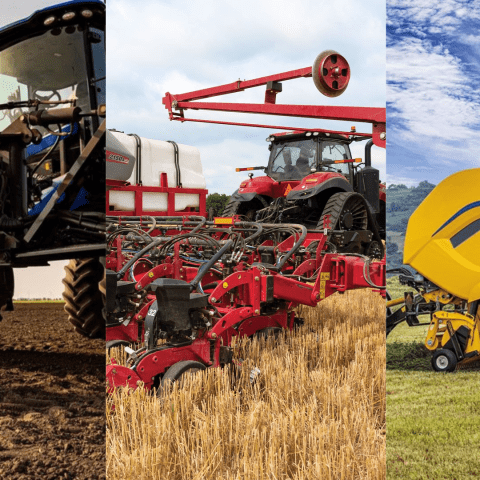 CNH Industrial, grazie alle innovazioni sviluppate dai suoi due brand di punta Case IH e New Holland, ha fatto incetta di premi ASABE AE50 2023, tra i più prestigiosi riconoscimenti al mondo nel settore della meccanizzazione agricola, conferiti annualmente dalla American Society of Agricultural and Biological Engineers (ASABE).
Nello specifico Case IH si è aggiudicata il suo primo riconoscimento per la seminatrice di precisione Front-Fold Early Riser 2150S Split-Row. La seminatrice presenta un design sfalsato a file divise (50 pollici tra la parte anteriore e quella posteriore) che massimizza il flusso dei residui colturali e riduce al minimo gli ingolfamenti, per operazioni agronomiche più efficienti.
La seminatrice Case IH garantisce la massima precisione in termini di aderenza delle unità a file al profilo del terreno, deposizione e profondità del seme. Tutte le impostazioni possono essere effettuate direttamente dalla cabina consentendo all'agricoltore di apportare con facilità le correzioni necessarie per massimizzare la produttività.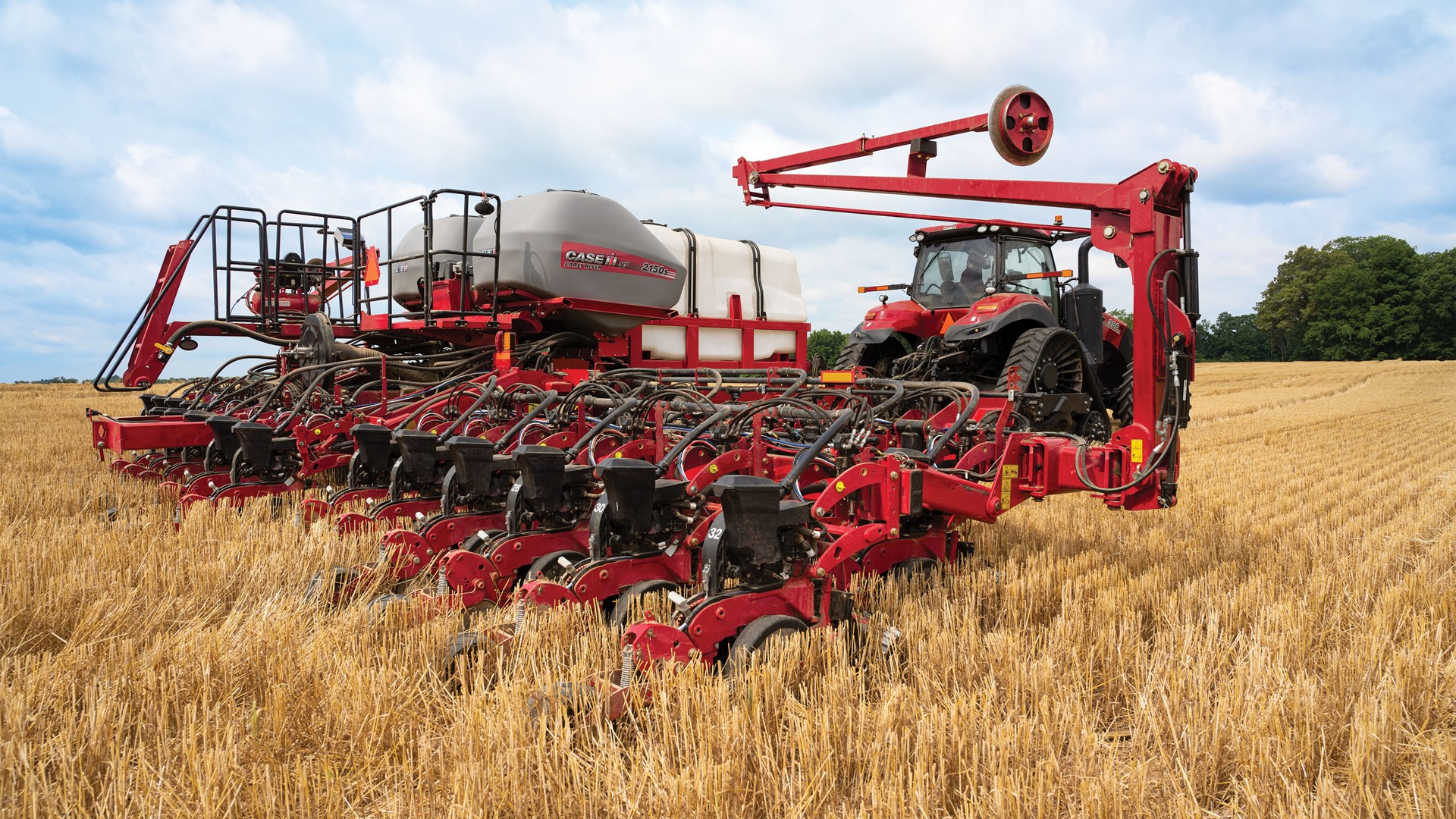 Il nuovo sistema di attacco a tre punti del trattore Steiger è il secondo prodotto del marchio ad aver vinto il premio AE50. È stato progettato per massimizzare la potenza e la capacità di sollevamento dei trattori Steiger a telaio largo. L'innovativo sistema si avvale ora di una capacità di sollevamento di 20.000 libbre (9071 kg) e di una superiore altezza di sollevamento che consentiranno al trattore di svolgere una gamma di attività ancora più vasta all'interno dell'azienda agricola.
Non solo Case IH: c'è anche New Holland con l'irroratrice semovente di nuova concezione
New Holland Agriculture è stata premiata per la sua irroratrice semovente a barra frontale Guardian con PLM Intelligence MY 2023, dotata di nuovissimi comandi elettronici e connettività avanzata. Gli aggiornamenti includono i controlli in cabina del sistema di gestione dei liquidi durante le operazioni in campo e di rifornimento, e una completa integrazione con il sistema di agricoltura di precisione offerta dai sistemi di connettività New Holland PLM e dalle interfacce esterne Raven Slingshot.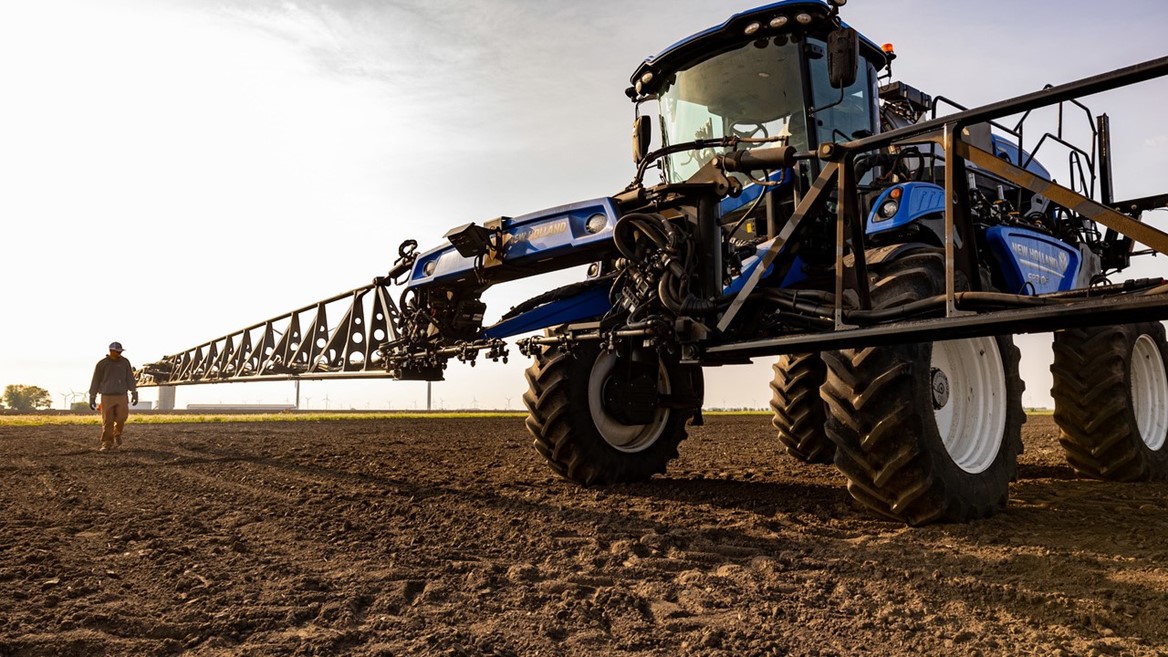 Il sistema PLM Intelligence crea vantaggi per il cliente, fornendo da remoto informazioni sulla diagnostica e sull'assistenza, e sui dati agronomici direttamente sullo smartphone o sul tablet, migliorando quindi la profittabilità e la produttività dei clienti, in tempi rapidi New Holland si è anche aggiudicata un secondo premio per le sue rotopresse a camera variabile serie Pro-Belt. Queste presse sono equipaggiate con il sistema ActiveDrop di abbassamento automatico del fondo del rotore che offre l'affidabilità richiesta dai contoterzisti e dagli agricoltori che fanno un uso intensivo di queste macchine.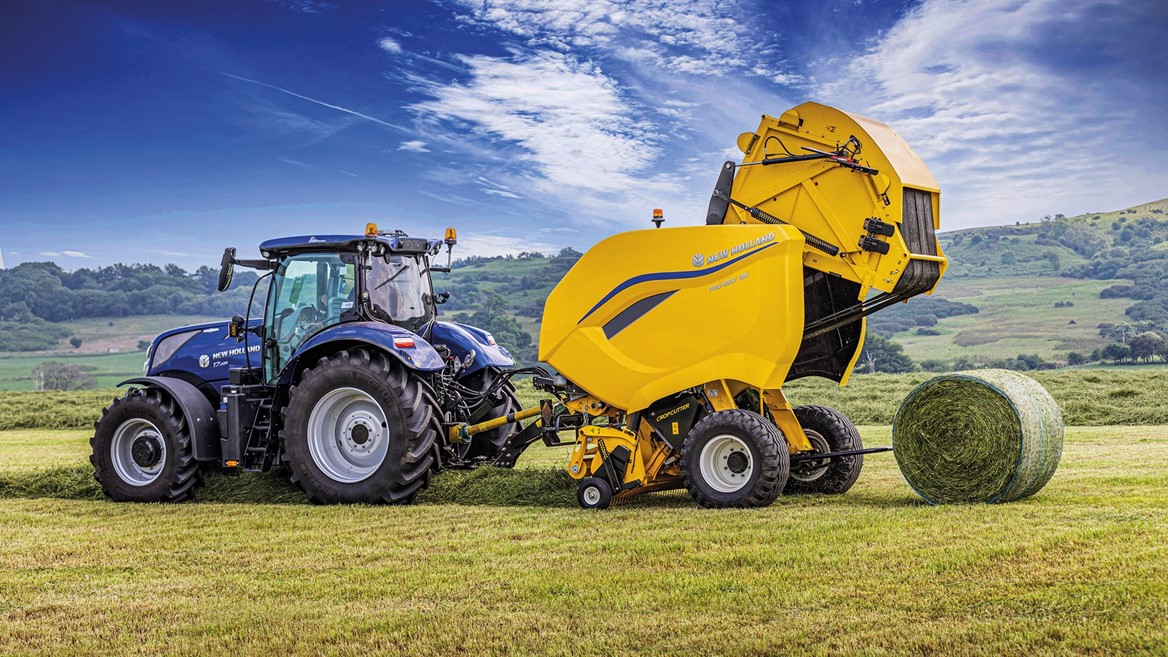 Il sistema ActiveDrop di abbassamento automatico del fondo del rotore, avvisa l'operatore quando il carico sul rotore si sta avvicinando alla capacità massima. In questo modo l'operatore può regolare la velocità sul campo in modo da evitare sovraccarichi e incrementare così la produttività complessiva. Questi riconoscimenti premiano la capacità di CNH Industrial di sviluppare costantemente prodotti innovativi incentrati sulle esigenze dei clienti.