Tractor of the Year, brilla la stella di Valtra! Sul trono anche McCormick e Fendt
Il primo giorno di Agritechnica è stato il giorno del Tractor of the Year; tutti i riflettori di Hannover hanno illuminato a festa la cerimonia di premiazione. La giuria, composta da 24 membri in rappresentanza di altrettante testate europee di meccanizzazione agricola, ha incoronato i migliori trattori che si sono distinti nell'esclusiva maratona estiva di […]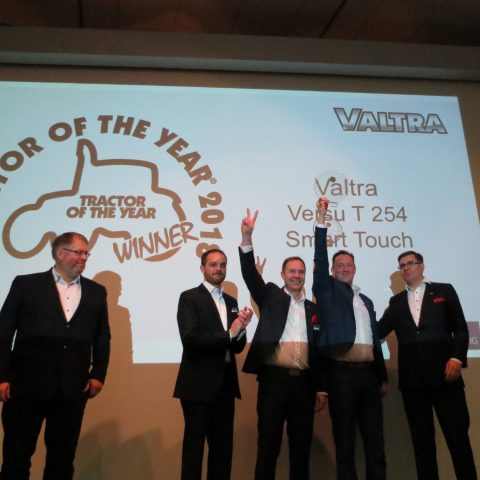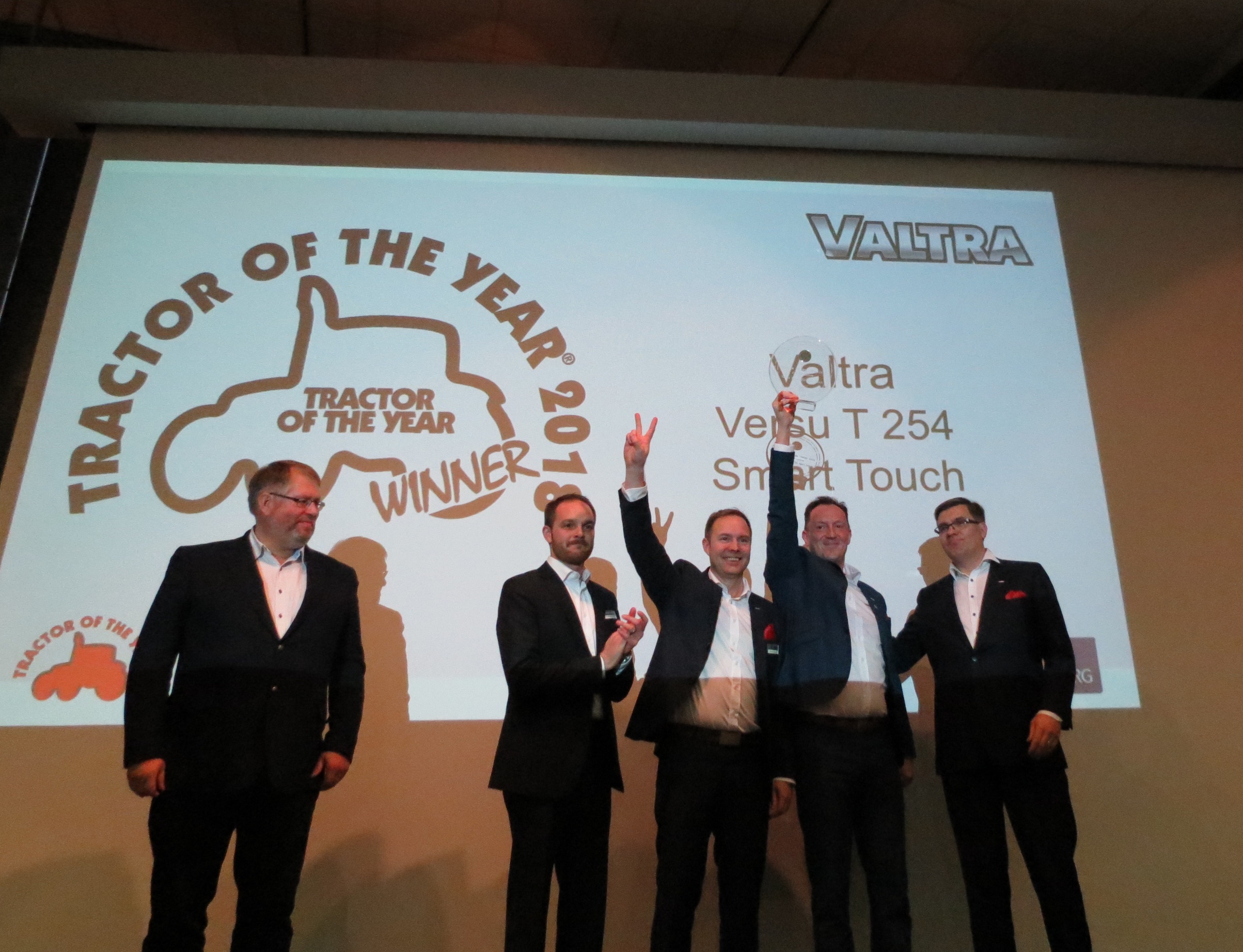 Il primo giorno di Agritechnica è stato il giorno del Tractor of the Year; tutti i riflettori di Hannover hanno illuminato a festa la cerimonia di premiazione. La giuria, composta da 24 membri in rappresentanza di altrettante testate europee di meccanizzazione agricola, ha incoronato i migliori trattori che si sono distinti nell'esclusiva maratona estiva di test e prove in campo dedicate.
Tractor of the Year 2018: Valtra T254 Versu Smart Touch
Nella categoria regina, l'Optum 300 CVX cede lo scettro al Valtra T254 Versu Smart Touch, il superlativo portabandiera della Casa finlandese che conquista così per la prima volta nella propria storia il titolo più ambito.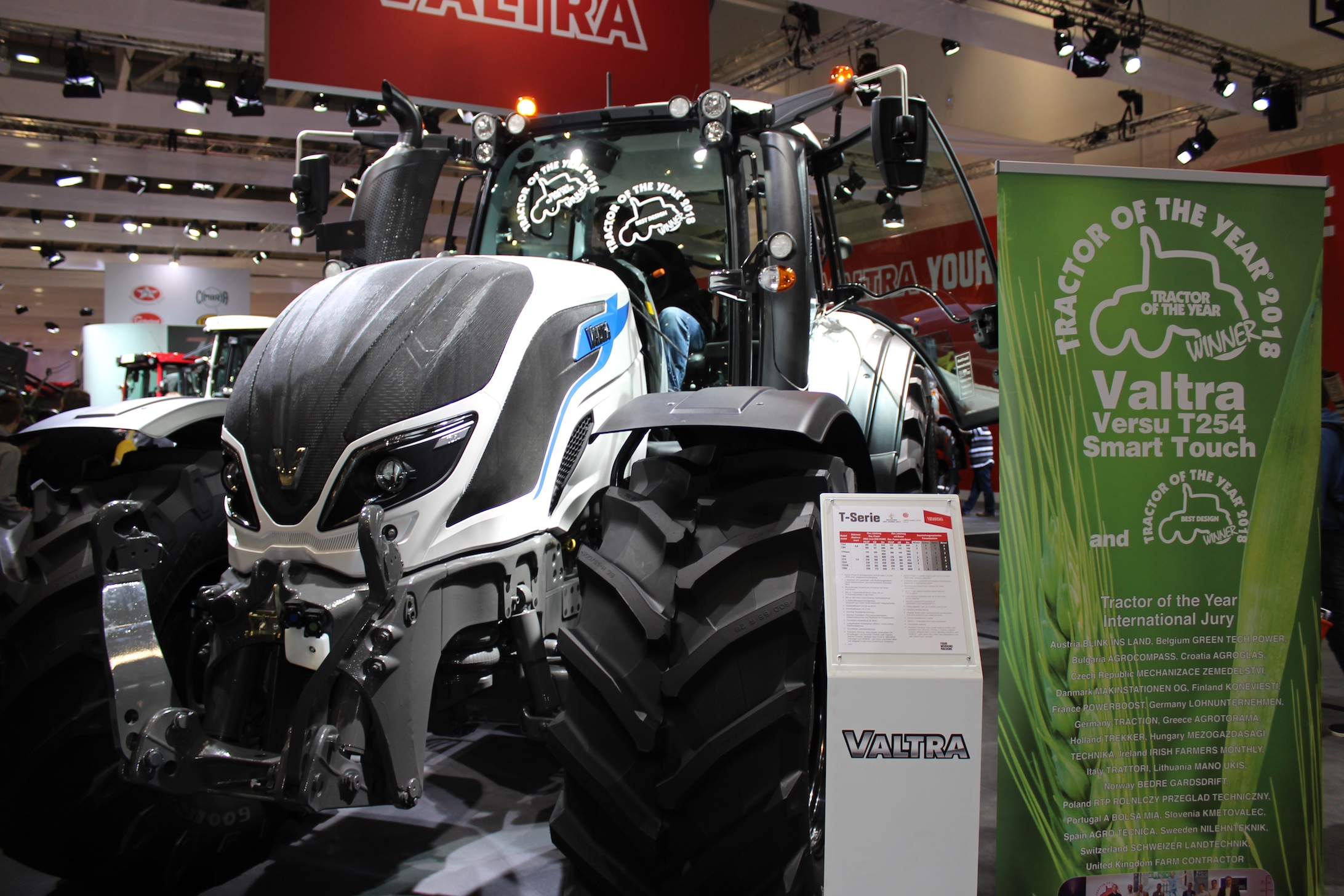 'Best Utility 2018': McCormick X6.440 VT-Drive
Nella categoria 'Best Utility' trionfa invece McCormick con il nuovo X6.440 VT-Drive. Il giovane rampollo del Gruppo Argo Tractors si siede così sul trono lasciato libero dal vincitore 2017, il New Holland T5.120.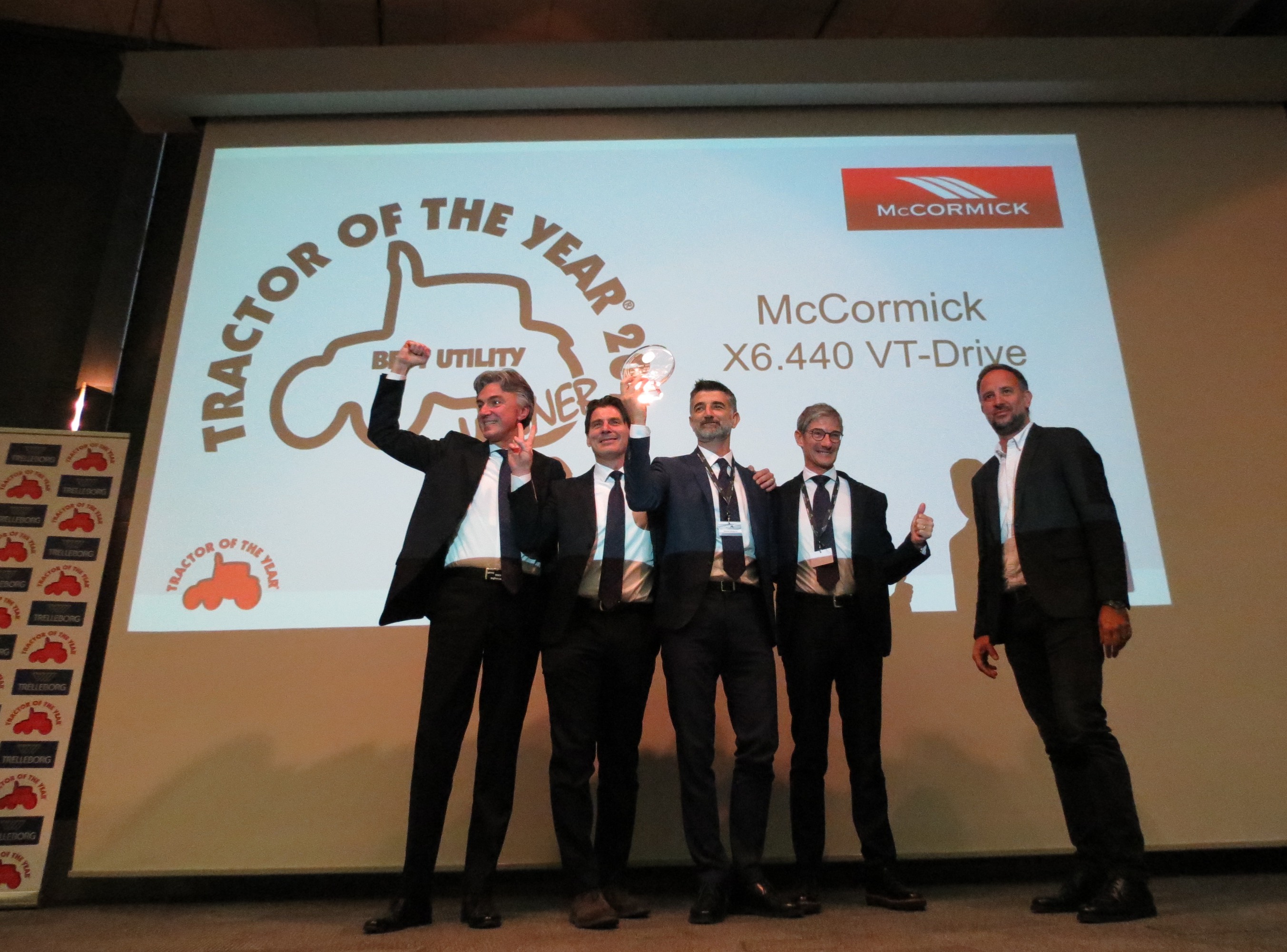 Il McCormick X6.440 VT-Drive conquista il gradino più alto nel segmento degli aziendali tuttofare sfoderando una performante trasmissione a variazione continua sviluppata in proprio, impreziosita dall'intuitiva interfaccia DSM touch-screen da 12 pollici. Sotto il cofano, il quattro cilindri FPT Tier 4 Final ribadisce con autorevolezza la propria supremazia sul panorama della media potenza.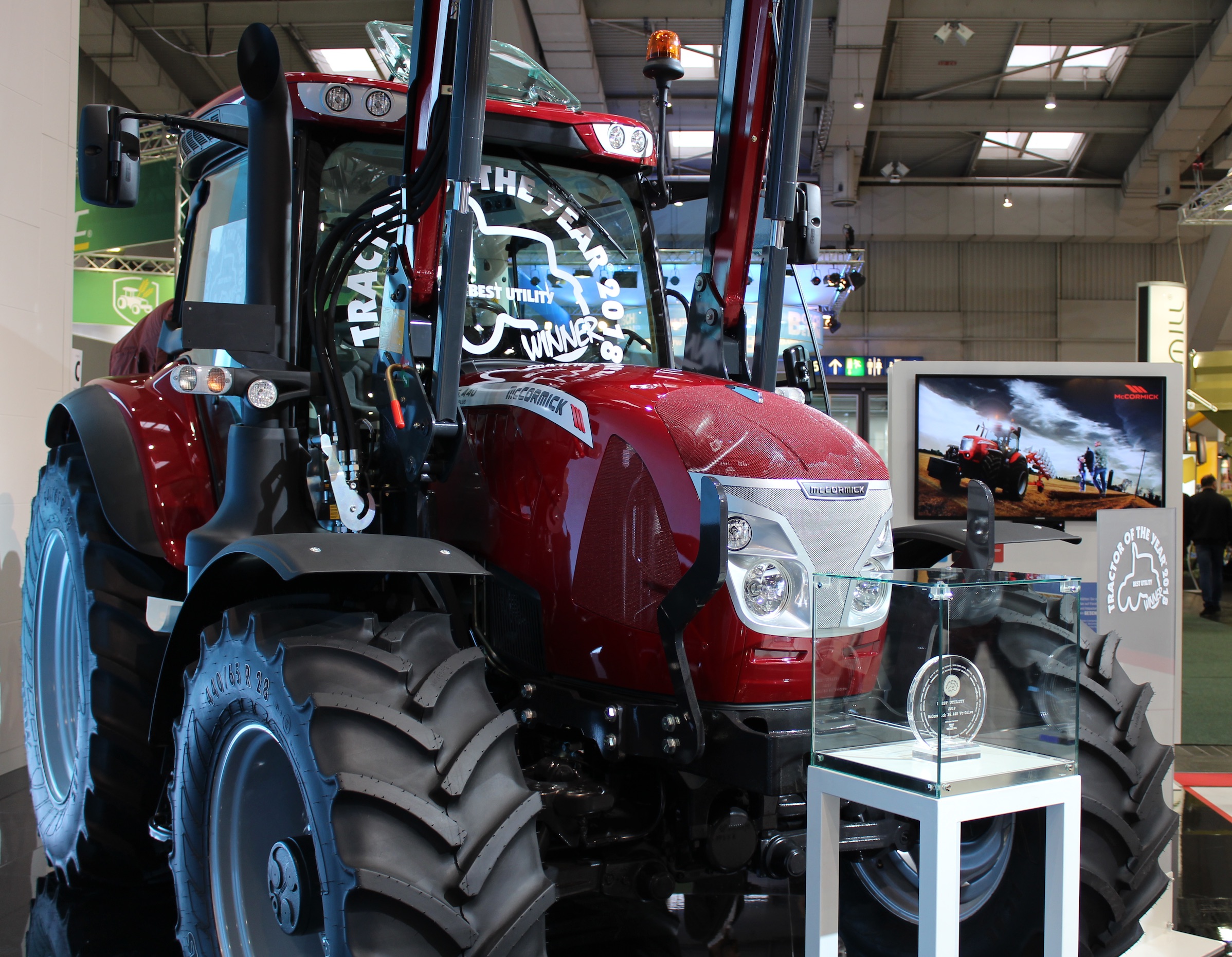 'Best of Specialized 2018': Fendt 211 Vario V
Il premio di 'Best of Specialized 2018' va a Fendt, incoronando nuovo campione tra i filari l'innovativo 211 Vario V, mezzo all'avanguardia curato nei minimi particolari per aziende che fanno della qualità il punto di forza della propria produzione.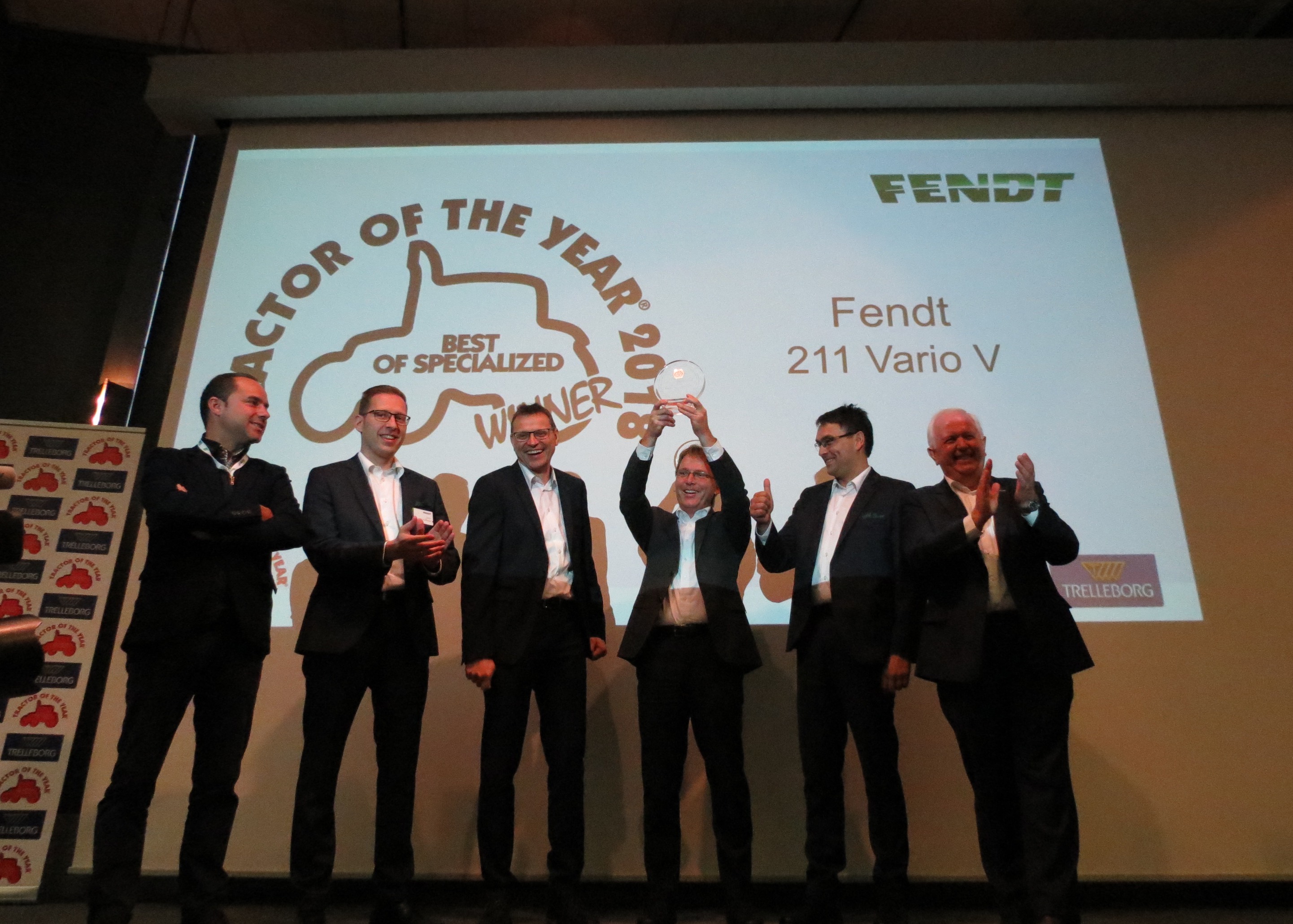 In cabina di regia c'è il tre cilindri Agco Power corredato di ricircolo esterno dei gas di scarico (AgRex) e catalizzarore Doc. Tra i numerosi 'plus' del Fendt 211 Vario V, in evidenza la ventola reversibile a livello dei radiatori, il sistema VarioActive che consente di ridurre i giri del volante per ottenere la massima sterzata, la pompa load sensing da 104 litri al minuto, l'impianto pneumatico a controllo elettronico per il freno rimorchio e l'evoluto sistema di disinserimento automatico del bloccaggio differenziale e della doppia trazione in funzione dell'angolo di sterzo.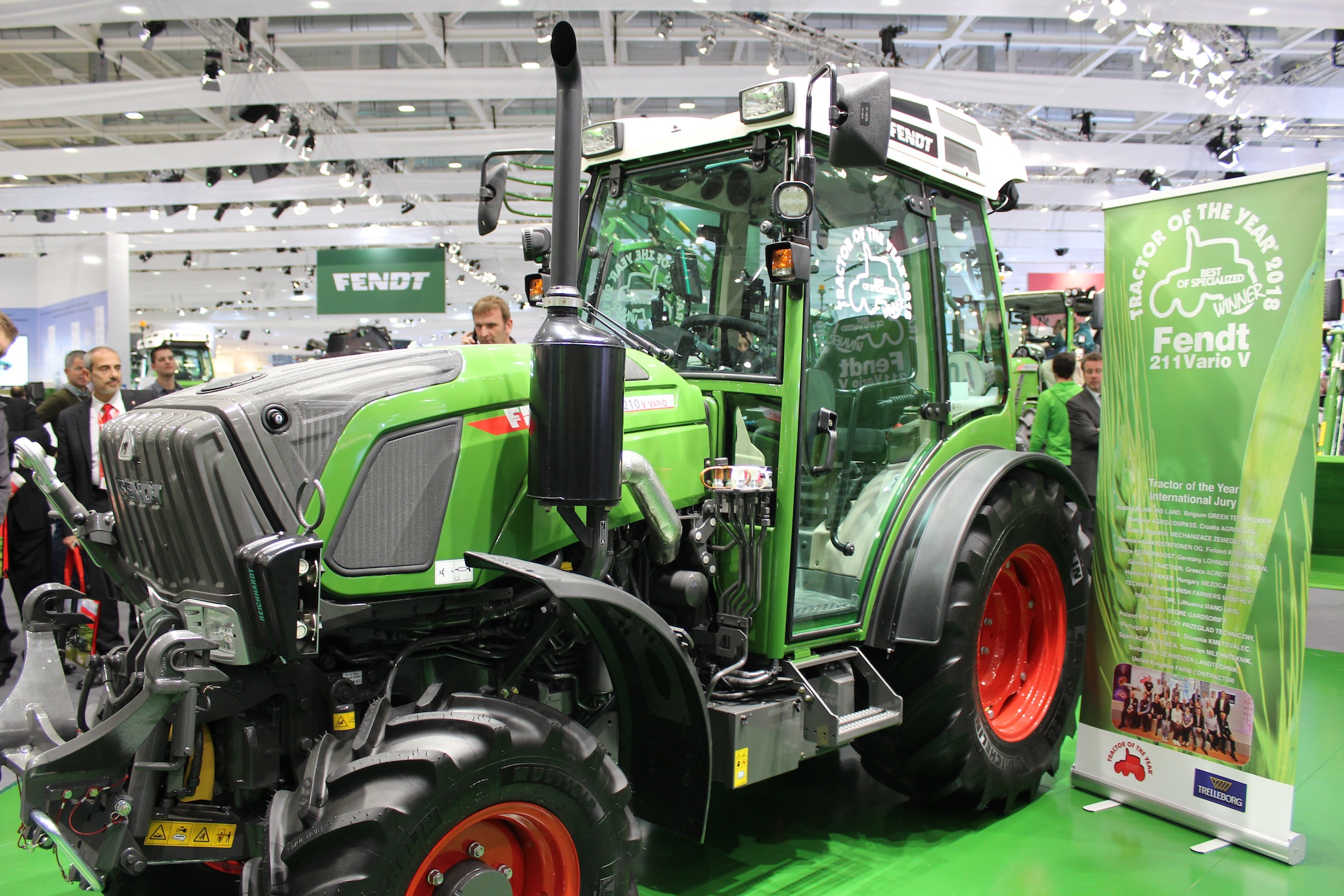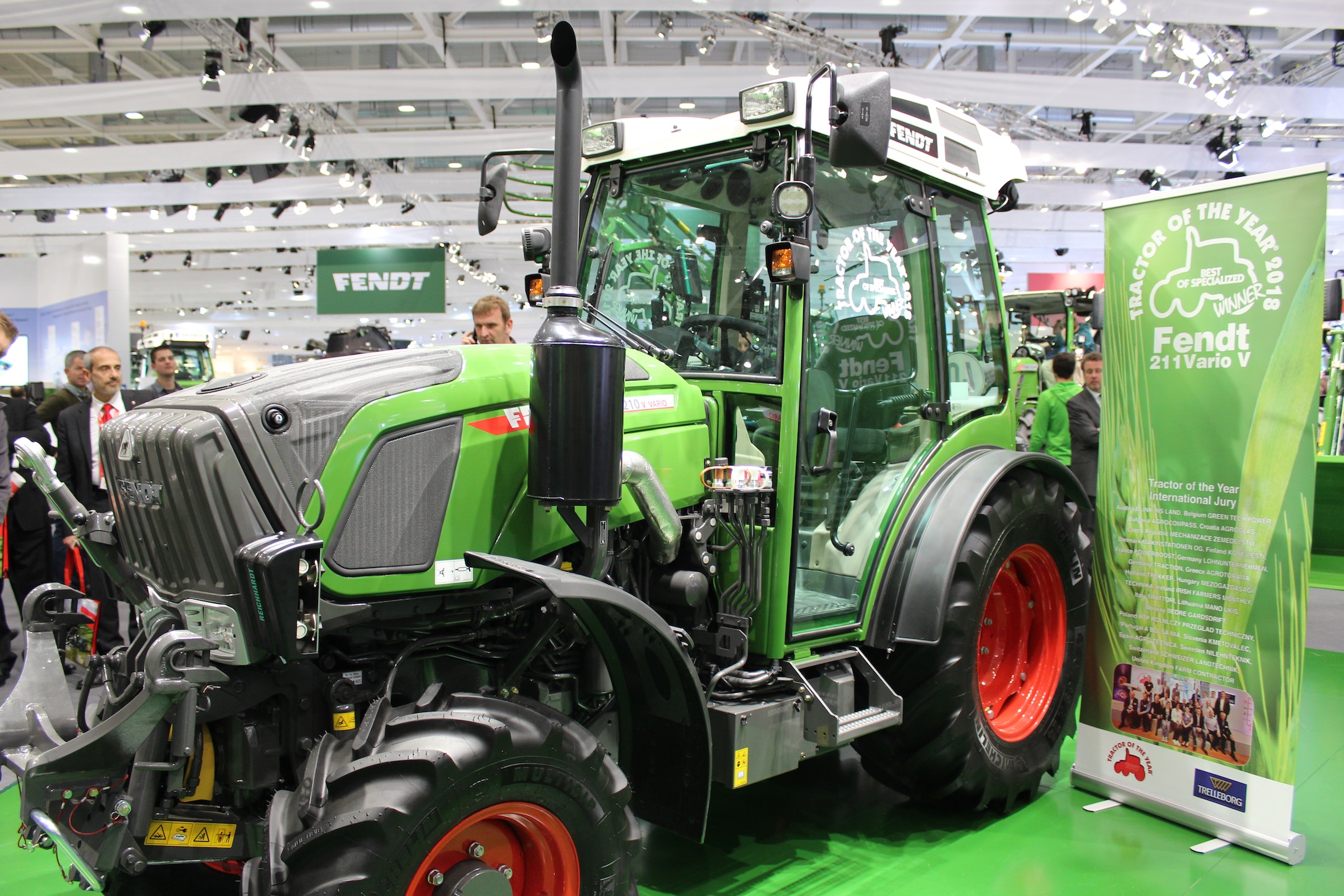 'Best Design 2018': Valtra T254 Versu Smart Touch
Valtra concede il bis, trionfando anche nella categoria 'Best Design', il cui titolo era detenuto dal Deutz-Fahr 6215 RCshift. Il campione tra i trattori per il campo aperto, il T254 Versu Smart Touch, è il più bello del reame con un look aggressivo e avveneristico, da far invidia alle moderne auto sportive.