Tractor of the Year 2023, la parola ai vincitori [VIDEO]
Dopo la cerimonia di consegna dei premi che si è svolta a EIMA International 2022 lo scorso 9 novembre, siamo andati a sentire le reazioni dei vincitori (il video è in fondo all'articolo)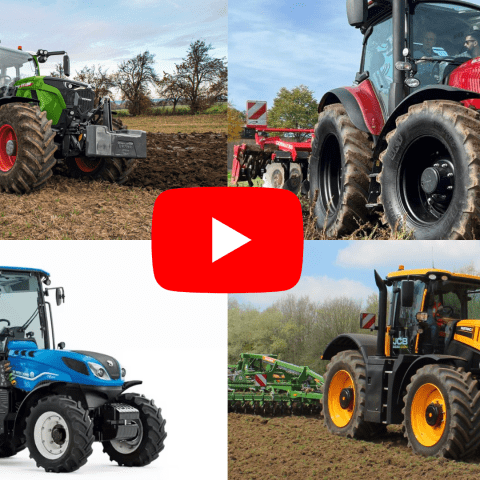 La cerimonia che ha incoronato i migliori trattori del 2023 si è svolta lo scorso 9 novembre nella cornice di EIMA International: a vincere l'ambito premio Tractor of the Year 2023 nella categoria regina (quella dedicata ai mezzi da campo aperto, senza nessun limite di potenza), conferito da una giuria internazionale di 25 giornalisti, è stato il Fendt 728 Vario.
Un evento, quello del Tractor of the Year 2023 a EIMA, in cui sono stati conferiti anche gli altri tre premi del concorso, tra i più ambiti al mondo per quanto riguarda i trattori: Best of Specialized per i trattori da frutteto/vigneto e montagna (vinto dal New Holland T4.120 F), Best Utility per i trattori aziendali tuttofare (vinto dal McCormick X6.414 P6-Drive) e Sustainable Toty per i mezzi che si sono contraddistinti nell'ambito della transizione energetica (vinto, quest'anno, dal JCB Fastrac 4220 iCON).
Per l'occasione, abbiamo raggiunto i produttori direttamente presso i loro stand, per scambiare due parole sulla vittoria del prestigioso premio. Abbiamo intervistato Marco Gerbi, Responsabile Prodotto di New Holland, Massimiliano Fedele, Product Manager della gamma media di McCormick/Argo Tractors e Stefano Pariani, Responsabile Prodotto Trattori di Fendt. E infine, per raccontare il JCB Fastrac 422o iCON, siamo andati direttamente nel piazzale del live show del TOTY 2023.