xFarm, 1 mln € per lo sviluppo di tecnologie per la protezione delle colture
Il finanziamento sarà erogato da EIC Accelerator (European Innovation Council) alla tecnologia xTrap, dotata di una telecamera ad alta precisione e di un algoritmo per la gestione dei prodotti fitosanitari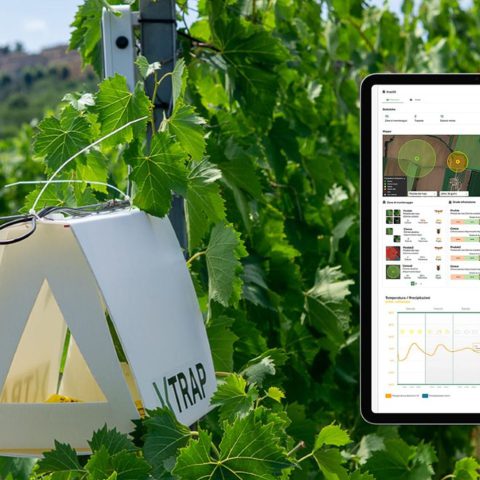 Era stata sfoggiata nel corso di Fieragricola Tech a inizio febbraio e già aveva mostrato tutte le sue doti, attirando l'attenzione di non pochi operatori di settore. E non solo la loro, a giudicare dal nuovo importante finanziamento che ha ottenuto: xTrap, la soluzione per la protezione delle colture sviluppata dal xFarm, ha convinto anche l'European Innovation Council (EIC), l'incubatore per lo sviluppo di soluzioni digitali promosso dalla Commissione UE. L'EIC ha infatti stanziato 1 mln € per dare una spinta alla progettazione della soluzione pensata da xFarm. Si tratta, in sostanza, di una trappola automatica IoT capace di monitorare l'andamento delle catture di fitofagi dando indicazioni puntuali sull'utilizzo di fitosanitari, limitando quindi gli sprechi e i costi, aumentando inoltre la sostenibilità ambientale. xTrap è stata selezionata su una rosa di oltre 1092 proposte.
xFarm, sulla strada per la digitalizzazione dell'agricoltura
La prima tranche di fondi, ripartiti in sovvenzioni e investimenti azionari, verrà erogata già nel mese di febbraio. 75 le startup attive nel deep tech selezionate per l'importante operazione, per un totale di 400 milioni di euro. xFarm ha ottenuto il finanziamento grazie all'apporto tecnologico e innovativo di xTrap, la trappola automatica IoT (Internet of Things) per il monitoraggio degli insetti che le ha permesso di distinguersi tra le numerose proposte presentate al cut-off di ottobre 2022.
Potrebbe interessarti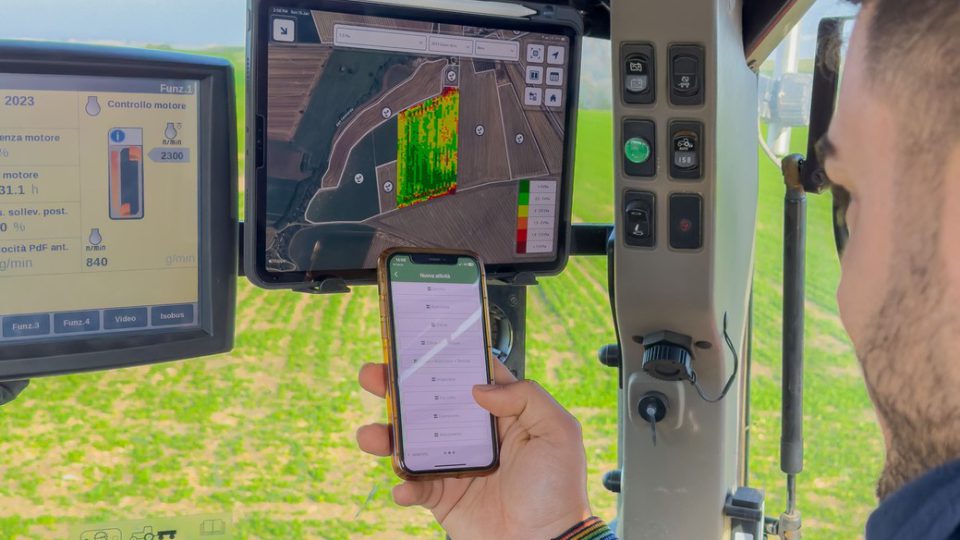 La collaborazione tra le due aziende tech si inserisce all'interno del contesto che vede l'attuazione delle nuove normative UE sul Green Deal. Più sostenibilità ma anche maggiore digitalizzazione del settore primario. Si partirà da Italia e Spagna
A questo strumento tecnologico verranno infatti interamente destinati i fondi ottenuti da xFarm Technologies. xTrap è dotata di una camera ad alta risoluzione in grado di monitorare le diverse specie di insetti presenti in un determinato campo coltivato. L'algoritmo di Machine Learning elaborato da xFarm Technologies, capace di riconoscere e contare automaticamente gli insetti e un modello previsionale in grado di predire l'andamento delle infestazioni di fitofagi, costituiscono la base dell'innovazione di xTrap.
Grazie a questo strumento, gli agricoltori possono prendere visione su base quotidiana, sia da smartphone che computer, dell'andamento delle catture e ricevere consigli sulle tempistiche dei trattamenti fitosanitari da mettere eventualmente in atto, limitando quindi gli sprechi, i costi e aumentando la sostenibilità ambientale.
Uno strumento stratificato
Al momento sono disponibili tre versioni della soluzione che utilizzano diversi attrattivi: Delta, che vede l'utilizzo di feromoni, "Stink", che permette di contare il passaggio di insetti come la cimice asiatica e Color, che prevede l'uso di fogli cromatici. Il reparto di R&D di xFarm Technologies non esclude però l'immissione futura di altri modelli sul mercato, sebbene i fondi assegnati dall'European Innovation Council verranno destinati principalmente all'implementazione e potenziamento della tecnologia alla base della trappola ossia al miglioramento dell'algoritmo e del modello previsionale.
"xTrap può costituire un valido alleato per chi si occupa di monitoraggio, in particolare nelle colture ad alto valore aggiunto, come vite e frutticole, spesso soggette all'attacco dei fitofagi. Questo strumento è pensato per supportare il lavoro nel territorio dei tecnici di aziende agricole, cantine, associazioni di categoria, cooperative ed enti di ricerca che hanno sempre più bisogno di strumenti completi e 4.0 per il monitoraggio e il controllo degli insetti. Grazie al finanziamento ottenuto l'obiettivo è principalmente quello di migliorare le funzioni dell'algoritmo e dei modelli previsionali alla base della trappola xTrap, fornendo così una tecnologia capace di far risparmiare tempo e di ottimizzare i trattamenti, garantendo così un risparmio e una maggior sostenibilità" aggiunge Martino Poretti, Head of IoT e responsabile del progetto xTrap.
xTrap è in grado di raccogliere dati che invia autonomamente alla piattaforma xFarm contribuendo quindi alla digitalizzazione e all'efficientamento di aziende agricole e filiere agroalimentari. L'obiettivo di xFarm Technologies è infatti quello di impegnarsi per un'agricoltura sempre più digitale, efficiente e quindi più virtuosa in ottica di sostenibilità economica e di conservazione delle risorse naturali. Ad oggi xFarm conta più di 150.000 aziende agricole nel mondo per un totale di 2 milioni ettari tracciati, è presente in 100 Paesi con particolare riferimento a Italia e Spagna, Paesi in cui opera con grande stabilità.