Carraro si aggiudica il "Supplier of the Year Award for 2021" da CLAAS
Premiata l'innovazione apportata per lo sviluppo di un assale posteriore per mietitrebbie semoventi. Un progetto che ha visto protagoniste entrambe le aziende, nell'ambito di una collaborazione che dura da più di vent'anni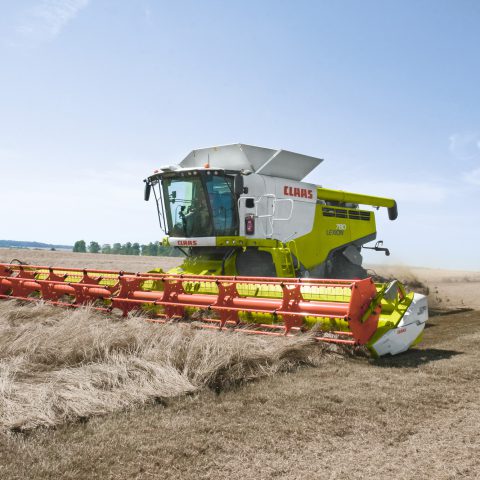 Dopo un 2021 estremamente positivo per le finanze aziendali, arriva un'altra soddisfazione per il Gruppo Carraro, tra i più grandi produttori di trattori specializzati e di sistemi di trasmissione per veicoli off-highway. Lo scorso 20 aprile l'azienda veneta – rappresentata dai team R&D e Sales – ha infatti ricevuto l'importante riconoscimento "Supplier of the Year Award", nella categoria Innovazione da Rüdiger Mohr, Senior Vice President Corporate Purchasing del Gruppo CLAAS.
Quella con il costruttore tedesco di macchinari agricoli, per il Gruppo Carraro, è una collaborazione estremamente proficua, soprattutto dal punto di vista dell'innovazione, che prosegue da più di venti anni e che ha visto la costruzione di tanti mezzi e componenti agricoli tra cui, per esempio, la storica gamma di specializzati Nexos. E che, recentemente, ha visto le due aziende unire le energie per lo sviluppo di un assale posteriore per mietitrebbie semoventi, chiave di volta per il prestigioso riconoscimento.
"Il Gruppo CLAAS, nel conferire questo premio, ha sottolineato come il partner Carraro si sia contraddistinto come fornitore di comprovate capacità e competenze tecniche ed ingegneristiche, abile nello sviluppare soluzioni innovative in grado di integrare le specifiche richieste nello sviluppo dei veicoli", viene sottolineato nella nota. "La prontezza e la motivazione manifestate da Carraro nel gestire con flessibilità i vari step produttivi sono dimostrazione di affidabilità e della capacità di fornire soluzioni innovative e di qualità. Questo riconoscimento, che premia in particolare il know-how tecnico e l'innovazione di Carraro, rappresenta un'importante conferma della solidità della partnership esistente con il Gruppo CLAAS in vista di ulteriori sviluppi nel prossimo futuro".