I Contoterzisti sono centrali nella diffusione dell'agricoltura di precisione. Ma i fondi regionali non sono abbastanza
Le regioni, ad ora, hanno investito nel precision farming soltanto lo 0,21% degli stanziamenti complessivi previsti (che, però, saranno comunque spalmati su più anni). Dalla Bernardina mette in risalto il ruolo cruciale ricoperto dai contoterzisti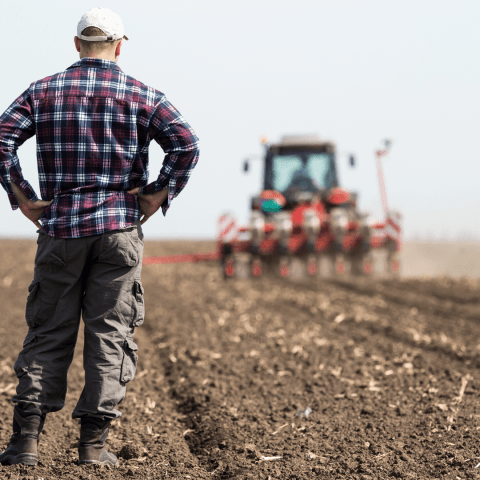 L'Italia indietro nella diffusione dell'agricoltura di precisione: è sconfortante il quadro tratteggiato da CAI-Agromec a partire dagli stanziamenti previsti dalle regioni per questa branca del settore primario. Infatti, nei Complementi ai Piani di Sviluppo Rurale, elaborati dalle singole giunte regionali in base al Piano Strategico della Pac 2023-2027 fornito dal ministero, sono soltanto 34 i milioni di euro previsti per il potenziamento dell'agricoltura di precisione. E su un totale di 21 regioni, ad ora sono soltanto nove quelle che hanno previsto stanziamenti in questo frangente. Anche se la cifra potrebbe apparire imponente, in realtà la struttura frammentata del tessuto agricolo italiano combinata all'estrema varietà di colture presenti, rendono gli stanziamenti insufficienti. Lapidario, in questo senso, il commento di CAI-Agromec (la sigla sindacale che riunisce i contoterzisti) per cui si tratterebbe di «pochi spiccioli». Soprattutto se confrontati con il paniere complessivo degli investimenti previsti dalla PAC.
Gli stanziamenti per l'agricoltura di precisione scarseggiano. E i contoterzisti diventano centrali
«Se da un lato questo è un aspetto decisamente preoccupante – ha esordito il presidente di CAI-Agromec Gianni Dalla Bernardina – perché rischia di frenare il nostro Paese nel raggiungimento degli obiettivi ambientali posti dalla Ue, oltre a soffocare la competitività delle imprese agricole, dall'altro ribadisce il ruolo sempre più centrale degli agromeccanici per perseguire proprio le direttive imposte dall'Unione europea con Green Deal e Farm to Fork».
«Il Complemento dello sviluppo rurale – prosegue Dalla Bernardina – è uno strumento particolarmente importante, perché indirizza, regione per regione, i fondi Pac del II Pilastro. Già una dotazione finanziaria simile alla precedente programmazione ma a prezzi costanti e non correnti, considerando l'inflazione galoppante, limita la capacità di spesa delle imprese agricole. Se a questo aggiungiamo la beffa dei pochissimi soldi destinati alla precision farming: lo 0,21% dei sei miliardi della dotazione totale in mano alle Regioni, diventa decisamente impossibile pensare a progetti di agricoltura 4.0».
Il presidente di CAI Agromec suggerisce però una via d'uscita. «In un simile contesto diventa ancora più fondamentale il ruolo degli agromeccanici – ribadisce Dalla Bernardina – gli unici che, grazie alle macchine e alle attrezzature di ultima generazione di cui si sono dotati con importanti investimenti, possono eseguire lavorazioni del terreno di precisione, oltre a concimazioni e semine a rateo variabile, che permettono di ottimizzare i costi aziendali, ridurre l'impiego di mezzi tecnici e aumentare le rese, contribuendo in maniera decisiva alla sostenibilità ambientale ed economica delle imprese agricole».
La collaborazione tra agromeccanici e agricoltori è fondamentale
La superficie media delle aziende agricole italiane si aggira intorno ai 12 ettari. Un singolo agricoltore non può certamente riuscire a sostenere gli ingenti investimenti che occorrono per acquistare i macchinari più moderni, quelli che consentono di applicare l'agricoltura 4.0. Gli agromeccanici contribuiscono in tal senso a fare sistema. «Difatti non ritengo un caso che Regioni dove il ruolo dei contoterzisti è oggi più centrale in termini di ettari lavorati come Lombardia, Emilia-Romagna e Veneto, non abbiano previsto stanziamenti per l'agricoltura di precisione».
«Le sfide che abbiamo davanti sono tante e ancora tutte da vincere – conclude Dalla Bernardina –. La nuova Pac presenta senz'altro tante criticità, ma come Cai Agromec continueremo a sostenere in tutte le sedi il ruolo degli agromeccanici, che con più di 30.000 macchine di ultima generazione già oggi svolgono l'80% dei lavori agricoli nel nostro Paese, con punte che arrivano al 90%. Trattori a guida satellitare, spandiconcime e seminatrici a rateo variabile, trebbiatrici con controllo della qualità del prodotto, sono solo alcuni esempi del contributo che gli agromeccanici, già oggi, possono dare per raggiungere gli obiettivi europei legati al Farm to Fork 2030 e le linee guida ministeriali per lo sviluppo dell'agricoltura di precisione».