Fendt 728 Vario con aratro Maschio Gaspardo UNICO L, la prova in campo [VIDEO]
Sul nuovo Vario 728 c'è tutto quello che è possibile sognare su un trattore, per un'esperienza di guida davvero unica. Prima assoluta per il 6 cilindri da 7,5 litri Core 75, imbattibile nei consumi e 100 per cento green. Ecco la prova (il video è in fondo all'articolo)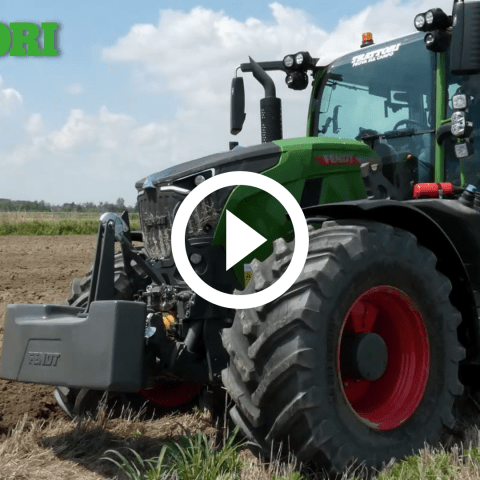 Più potenza, peso e dimensioni maggiori. La settima generazione dei Fendt Vario 700 non sostituisce la sesta, ma la affianca spostando l'asticella delle prestazioni verso l'alto. Tre modelli, il 720, il 722 e il 724 coprono la stessa fascia di potenza dei fratellini più leggeri, il 726 e il 728 quella attualmente occupata dai modelli della serie 800, loro si in uscita dai listini Fendt.
Presentato alla fine di agosto dello scorso anno ed eletto a novembre Tractor of the Year 2023, il Fendt Vario 728 in prova in queste pagine è una summa delle tecnologie Fendt più avanzate, in parte evoluzione della 'Gen 6', in parte attinte dalla serie 1000, in parte inedite, come nel caso del motore. Lo abbiamo provato con l'aratro Maschio Gaspardo UNICO L, parte della gamma che raggruppa i modelli portati reversibili, disponibili in 6 diverse taglie identificabili in ordine di grandezza dalla XS alla XL, adatti per trattori da 55 a 350 cavalli.
Soprattutto in questo allestimento Profi Plus Setting 2, il più completo in termini di dotazioni e il più avanzato per quanto riguarda le soluzioni di smart farming, arricchito per giunta con una serie di optional che pochi altri sono in grado di offrire e che trasformano il lavoro sul Fendt Vario 728 in una nuova esperienza in termini di comfort, operatività, connessione digitale.
Il Fendt Vario 728 è costruito nello stabilimento Fendt di Marktoberdorf (Germania) ed è equipaggiato con pneumatici Trelleborg TM1000 VF 710/70R42 post. e VF 600/70R30 ant. Allestimento Profi Plus Sett 2 con soll. e pto ant. 1.000 giri, 3 distr. idr. post. FFC (a tenuta piatta) 4° e 5° distr. post. e 2 distr. ant., clima automatico, cabina VisioPlus sospesa su 3 cuscinetti idraulici, sedile Premium, terminale aggiuntivo da 12", videocamera post., box frigor, RTK NovAtel, zavorra ant. 1.800 kg, zavorre ruote post. 2×1.000 kg, VarioGrip, caricatore frontale Cargo 6.100.