JCB, sua altezza. Le novità in vista di Agritechnica 2023. Con l'elettrico al centro
Sollevatori telescopici, pale gommate, carrelli elevatori e, ovviamente, trattori: spazia in quasi tutti i segmenti dell'agromeccanica l'offerta di JCB. Che si fa sempre più elettrica. E il mercato risponde positivamente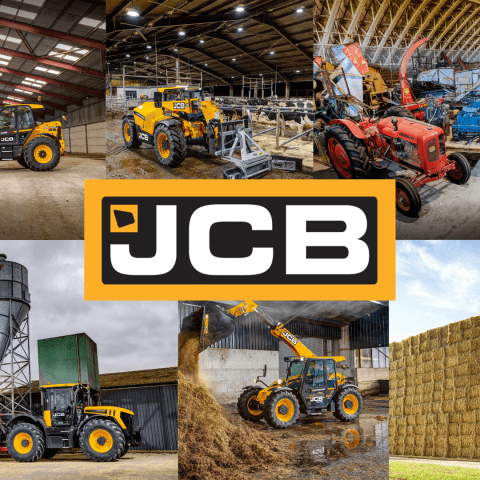 A giudicare dalla quantità di novità e mezzi annunciati, Agritechnica sarà sicuramente un banco di prova importante per JCB. Il produttore inglese sembra puntare letteralmente sempre più in alto con i suoi sollevatori telescopici, sia sul lato degli aggiornamenti tecnologici per i modelli storici (Loadall su tutti), sia per quanto concerne le nuove motorizzazioni sostenibili, che rientrano nella linea 'E-TECH', lanciata qualche anno fa e premiata dal mercato. Al 2023, infatti, sono più di 20mila i macchinari elettrici – tra sollevatori e pale – venduti da JCB, a testimonianza di un crescente interesse per soluzioni in grado di garantire silenziosità, costi di esercizio ridotti grazie all'utilizzo di energia elettrica e, soprattutto, all'abbattimento completo delle emissioni inquinanti.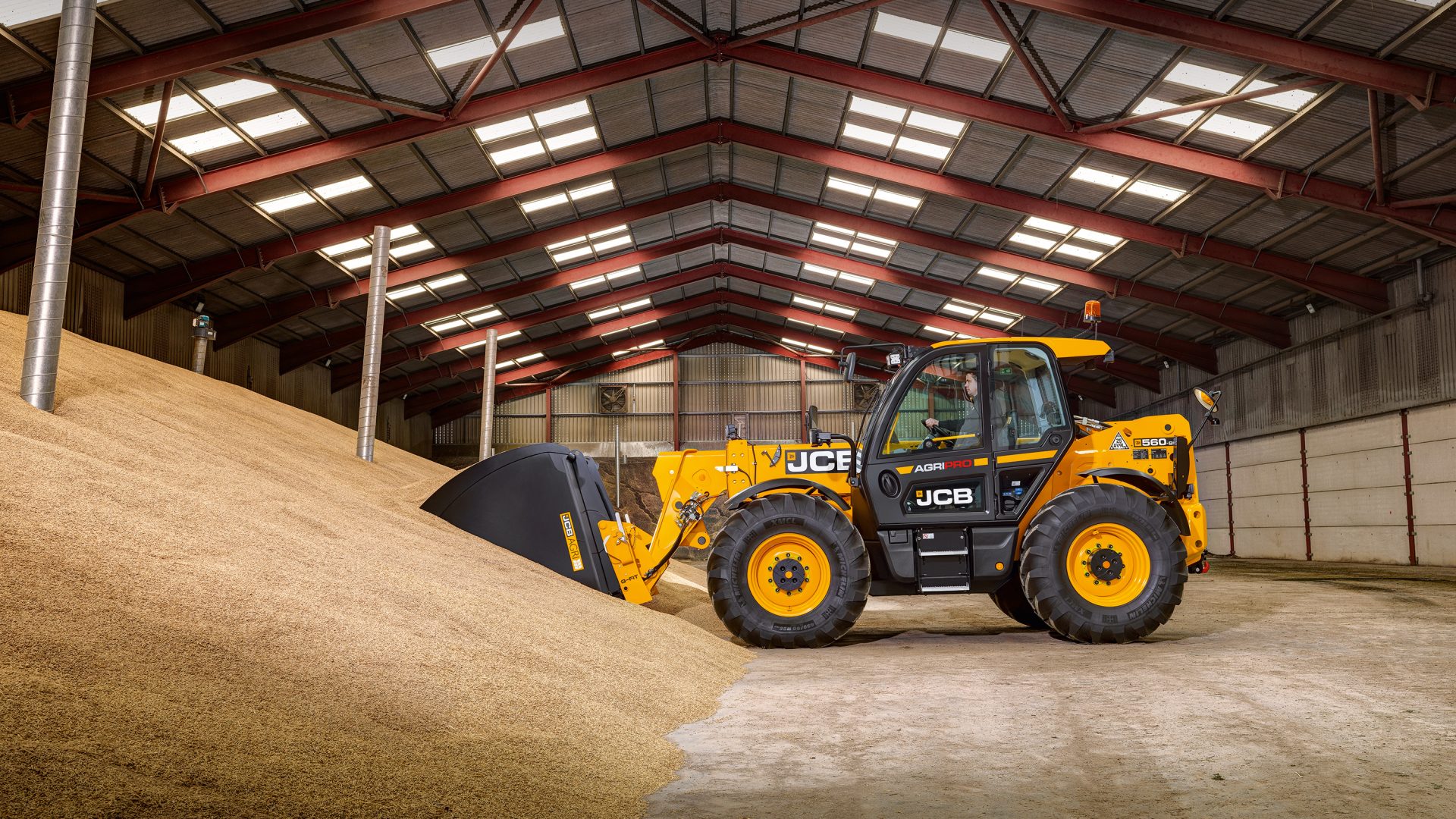 Una gamma, l'E-TECH, particolarmente apprezzata dai clienti anche grazie all'efficienza e alla durata delle ricariche delle soluzioni proposte, sviluppate internamente (non va dimenticato che JCB è anche produttore motoristico). Oltre agli aggiornamenti e ai nuovi modelli dei macchinari dedicati al sollevamento, ad Hannover saranno presenti anche i due modelli di punta della gamma trattoristica, ovvero i Fastrac 4220 e 8330, declinati nella versione iCON, finalista al Tractor of The Year 2023 e vincitrice del Sustainable TOTY.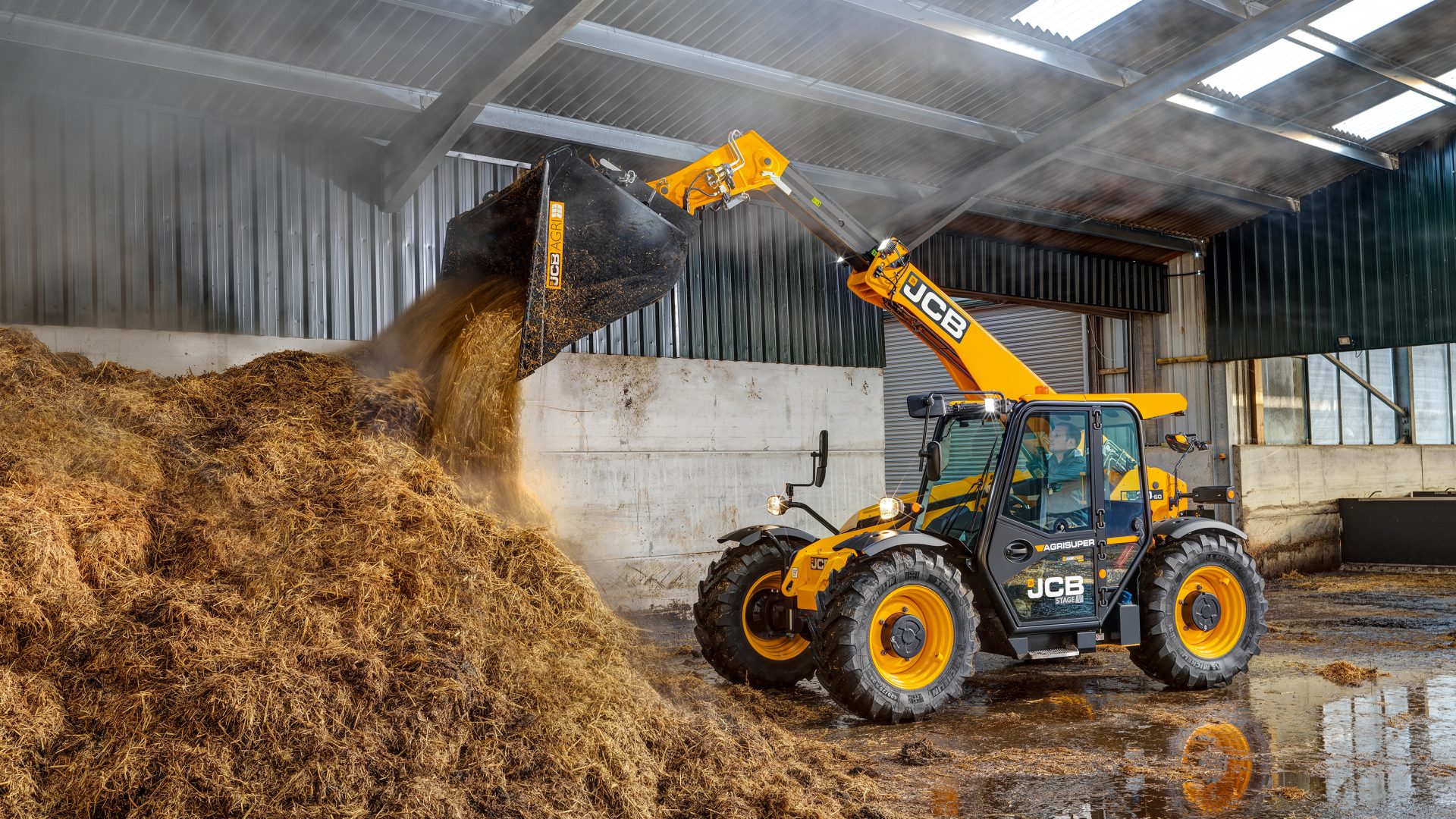 Loadall, la punta di diamante JCB per il segmento agri
Come si accennava in apertura, a farla da padrone sarà sicuramente la gamma di punta di sollevatori Loadall, per cui JCB ha previsto tre nuovi modelli standard, tutti rigorosamente motorizzati Dieselmax (sviluppati internamente). Si parte dunque con le versioni 560-80 AGRI Pro e 542-100 (con gli allestimenti Agri Super, Xtra e Pro), entrambi dotati di trasmissione JCB DualTech-VT in grado di far raggiungere, rispettivamente, 40 e 50 km/h. Altre differenze riguardano la capacità di sollevamento massima (di 6 ton per i 560-80 e di 4,2 ton per i 542-100) e l'altezza di sollevamento (8 m contro 9,8 m).
In entrambi i casi la potenza massima tocca i 173 cv. Più compatto, invece, la terza novità Loadall che sarà esposta ad Agritechnica, il 530-60 AGRI Super, che porterà in dote una nuova trasmissione idrostatica a due gamme. A fianco dei tre esemplari appena citati, troverà posto anche l'ultracompatto Loadall 514-40 Agri da 24.7 cv, con larghezza di 1,56 m, altezza di 1,8 m, e capacità di sollevamento massimo di 1,4 ton.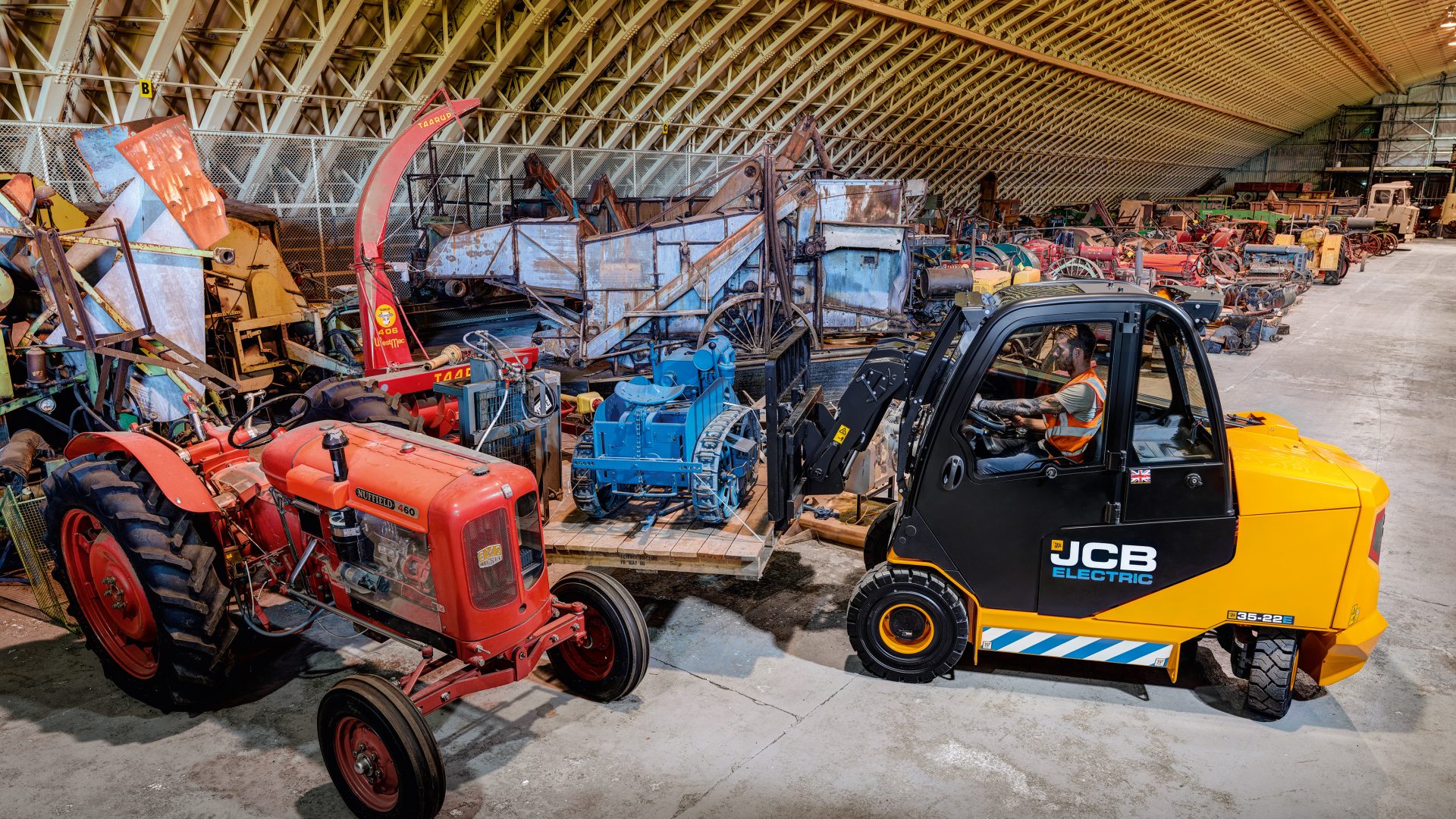 Un listino elettrizzante
Spazio, poi, all'elettrico: la gamma E-Tech del produttore inglese sarà rimpolpata da due modelli. Da una parte la pala gommata JCB 403E, che porta in dote un pacco batterie agli ioni di litio da 20 kWh che alimentano un motore da 33,4 kW, in grado di trainare appositi rimorchi 4×4 o pick-up fino a 2.67 ton. Grazie agli accorgimenti dei progettisti di JCB, con una ricarica completa il 403E può offrire tempi di utilizzo continuo superiori alle quattro ore, nonostante il peso operativo non indifferente, pari a 2.729 kg.
Elettrico è anche il motore del carrello elevatore 35-22E alimentato a batteria Teletruk. Pensato per utilizzi industriali, in realtà può trovare spazio anche presso le aziende agricole più strutturate, con magazzini e depositi. La caratteristica principale consiste in un nuovo sbraccio anteriore (fino a 2 metri) che garantisce un aumento della produttività fino al 20%. La capacità di sollevamento massima è di 3,5 ton (che si riduce con lo sbraccio massimo), mentre l'altezza di sollevamento è pari a 4 m.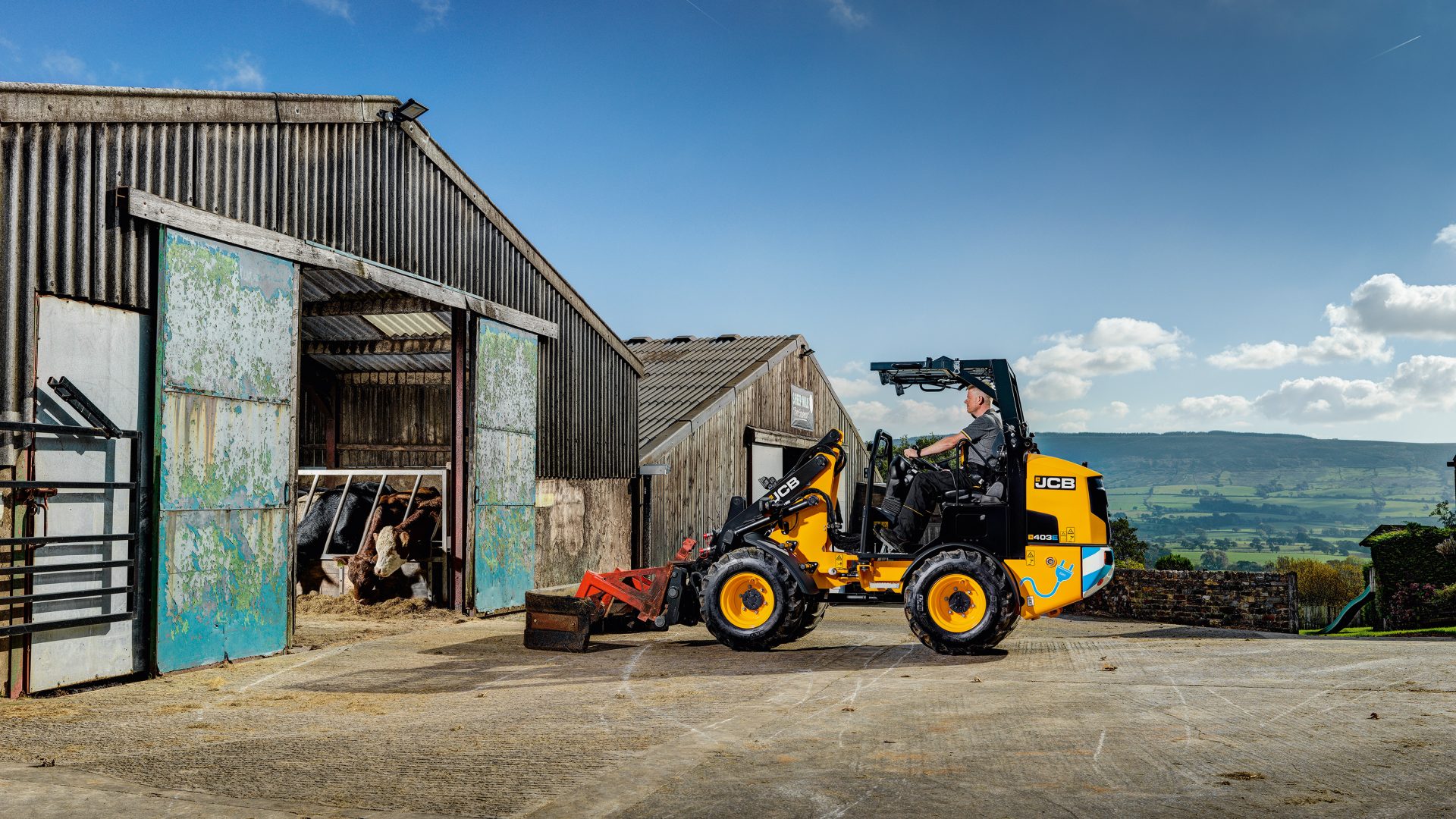 In merito alle pale gommate, il modello 457S – il più grande tra quelli specificatamente pensati per il comparto agri – porterà in dote una nuova trasmissione con cambio a sei marce, disponibile sia in versione manuale che automatica. Imponenti peso operativo, di 20 ton, e motore, a doppia potenza, rispettivamente di 224 e 280 cv, in grado di adeguarsi al mutare delle condizioni operative. Completeranno lo stand la pala gommata telescopica TM420S – con trasmissione powershift da 50 km/h a otto velocità, impianto idraulico da 160 litri/min– e, dulcis in fundo, i due trattori della gamma Fastrac, il 4220 e l'8330, dotati della nuova console iCON montata sul bracciolo e nel display touch-screen, che porta alle estreme conseguenze i concetti di connettività e personalizzazione.