John Deere, aria di novità al CES 2023: svelati ExactShot e un nuovo escavatore elettrico
Semina intelligente e motorizzazioni alternative per il movimento terra, ma non solo. Alla fiera di Las Vegas è stato fatto il punto sulle nuove tecnologie per l'irrorazione. E il trattore autonomo è stato premiato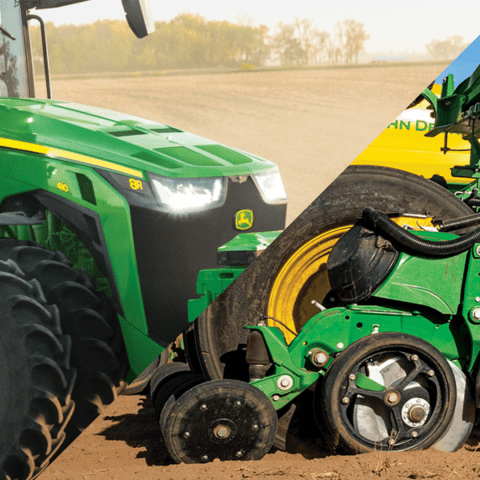 Il Consumer Electronic Show di Las Vegas, più comunemente noto con l'acronimo "CES", si riconferma ancora una volta uno degli appuntamenti più interessanti in fatto di innovazioni tecnologiche, anche per il settore agromeccanico. E John Deere, che ormai è di casa, forte del successo riscontrato dalle novità svelate lo scorso anno, nell'edizione 2023 ha di nuovo catalizzato l'attenzione. Durante la conferenza stampa organizzata in fiera, il Cervo ha infatti svelato due nuove tecnologie – ExactShot per la semina intelligente e un nuovo escavatore elettrico – e ha fatto il punto sul trattore autonomo e sui sistemi di irrigazione 4.0.
Tutte tecnologie che, negli intenti programmatici di John Deere, potranno aiutare gli agricoltori ad essere più produttivi (quindi con attività imprenditoriali più redditizie) e sostenibili. Alla luce delle sfide che da qui al 2050 attendono il settore. Secondo i dati rilasciati da John Deere, infatti, con la popolazione che in poco meno di 30 anni passerà dagli attuali 8 a 10 miliardi, gli agricoltori dovranno potenziare la produttività dei terreni su cui lavori del 60-70%. Cifre imponenti, quasi utopistiche, raggiungibili solo un costante e duraturo progresso tecnologico.
ExactShot, la soluzione John Deere per la semina intelligente
In sostanza, ExactShot consente agli agricoltori di ridurre di oltre il 60% la quantità di fertilizzante iniziale necessaria durante la semina. La tecnologia utilizza sensori e robot per posizionare il fertilizzante iniziale con precisione direttamente sulla semenza, poco prima che venga piantata nel terreno dall'attrezzo. Questa innovazione sostituisce quindi la tecnologia che prevedeva l'erogazione di un flusso continuo di fertilizzante all'intera fila di semi.
ExactShot utilizza infatti un sensore per registrare quando ogni singolo seme è in procinto di entrare nel terreno. Quando ciò avviene, un robot spruzza solo la quantità di fertilizzante necessaria, circa 0,2 ML, direttamente sul seme nel momento esatto in cui questo entra nel terreno. John Deere ha stimato che nell'ambito delle coltivazioni di mais degli Stati Uniti, ExactShot potrebbe far risparmiare oltre 93 milioni di galloni di fertilizzante iniziale all'anno e impedire che il fertilizzante sprecato favorisca la crescita di erbe infestanti o aumenti il rischio di finire in un corso d'acqua.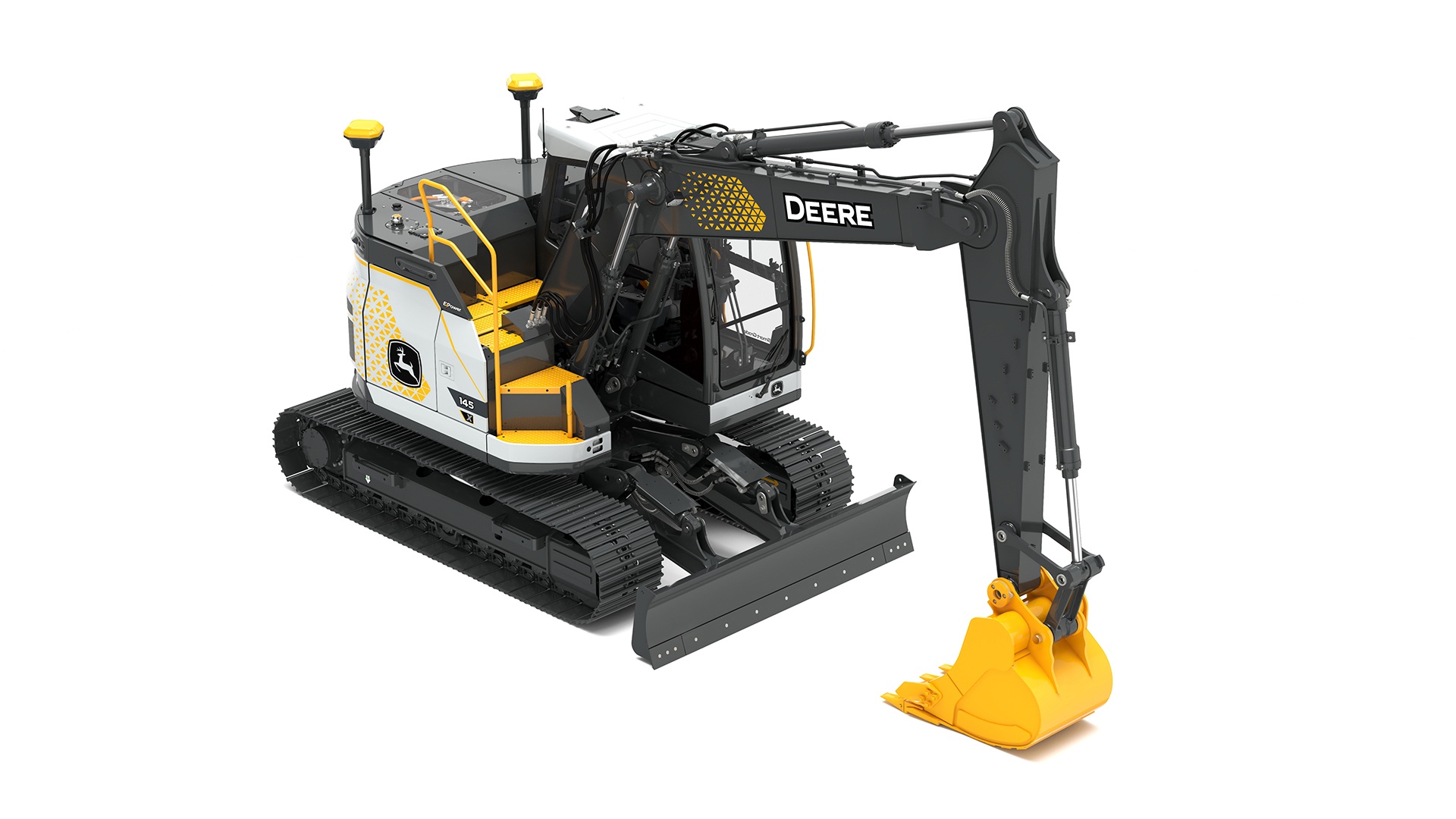 Il nuovo escavatore elettrico sviluppato in collaborazione con Kreisel
Il nuovo escavatore elettrico Deere, alimentato da una batteria Kreisel, migliorerà l'affidabilità, le prestazioni e la sicurezza nelle costruzioni. Il suo utilizzo nei cantieri edili comporterà un minor numero di parti in movimento, una riduzione dell'inquinamento acustico e delle emissioni. Deere ha acquisito una partecipazione di maggioranza in Kreisel Electric, che ha creato una tecnologia di batterie all'avanguardia per un'ampia gamma di applicazioni mobili e fisse. L'architettura di raffreddamento a immersione brevettata da Kreisel garantisce una durata insuperabile, una maggiore sicurezza e migliori prestazioni per le apparecchiature alimentate a batteria. La tecnologia di ricarica di Kreisel consente connessioni più rapide e meno costose alla rete elettrica.
Un'altra innovazione mostrata al CES 2023 da John Deere è la tecnologia "See and Spray" (che avevamo già avuto modo di vedere anche noi di Trattori direttamente sul campo, lo scorso settembre al Sustainable Day organizzato dal Cervo nelle campagne di Magdeburgo), che utilizza 36 telecamere su un'enorme macchina lunga 120 piedi per individuare la differenza tra erbacce e piante e uccidere le prime senza danneggiare le seconde. In questo modo si riduce la quantità di erbicida necessaria agli agricoltori fino al 66%, e l'aspetto è davvero fantastico.
A margine delle novità presentate durante la kermesse di Las Vegas, il Cervo è stato anche nominato vincitore del "CES 2023 Innovation Awards Best of Innovation" nella categoria Robotica e nella categoria Tecnologia dei veicoli e mobilità avanzata per il suo trattore completamente autonomo, presentato durante l'edizione passata. È il quarto anno consecutivo che John Deere riceve un Innovation Award dalla Consumer Technology Association (CTA).
"Tutto ciò che facciamo in John Deere è incentrato su scopi e impatti reali", ha dichiarato Jahmy Hindman, CTO di John Deere. "Questo significa che stiamo sviluppando tecnologie che consentono ai nostri clienti di fornire cibo, carburante, fibre e infrastrutture di cui la nostra popolazione globale in crescita ha bisogno".