XERION 12, il bestione Claas si fa autonomo. Fondamentale la collaborazione con 3A
Nemmeno il tempo di vincere il Tractor of the Year nella categoria regina, che il quadricingolato XERION 12 torna subito a stupire. Il nuovo trattore top di gamma è stato esposto da Claas ad Agritechnica 2023 in un'inedita versione automatizzata. Per ora ancora in fase prototipale, questa versione dello XERION 12.590 TERRA TRAC è stata […]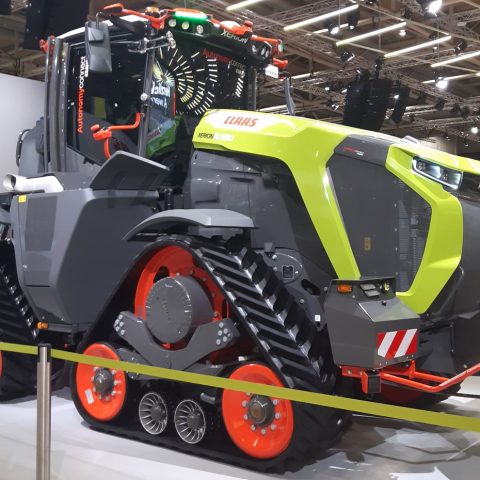 Nemmeno il tempo di vincere il Tractor of the Year nella categoria regina, che il quadricingolato XERION 12 torna subito a stupire. Il nuovo trattore top di gamma è stato esposto da Claas ad Agritechnica 2023 in un'inedita versione automatizzata. Per ora ancora in fase prototipale, questa versione dello XERION 12.590 TERRA TRAC è stata equipaggiata con sistema LIDAR e telecamere, oltre ad altre tecnologie per la pianificazione dei percorsi e il monitoraggio dei processi. Per lo sviluppo di questo modello innovativo si è rivelata fondamentale l'apporto di 3A – ADVANCED AUTOMATION & AUTONOMY, la società nata dalle sinergie della stessa Claas, di AgXeed e di Amazone, e dedicata proprio allo sviluppo di soluzioni per l'automazione in agricoltura.
XERION 12, passi da gigante verso l'automazione dei trattori
Lo XERION 12.590 TERRA TRAC con Autonomy connect esposto nell'Innovation Lab dell'enorme stand Claas (nel padiglione 12, con più di 5000 metri quadrati di spazio espositivo) è tecnicamente predisposto per un'elevata automazione (Autonomy connect Co-Pilot) e autonomia (Autonomy connect Auto-Pilot). Co-Pilot offre il massimo livello di automazione dei processi, compresa la pianificazione con Autonomy connect, che può essere completamente integrata nella piattaforma CLAAS connect. Con Co-Pilot, l'operatore svolge principalmente un ruolo di supervisione, mentre le funzioni e le impostazioni del trattore e dell'attrezzo pianificate vengono eseguite in modo completamente automatico dalla combinazione trattore-attrezzo.
Potrebbe interessarti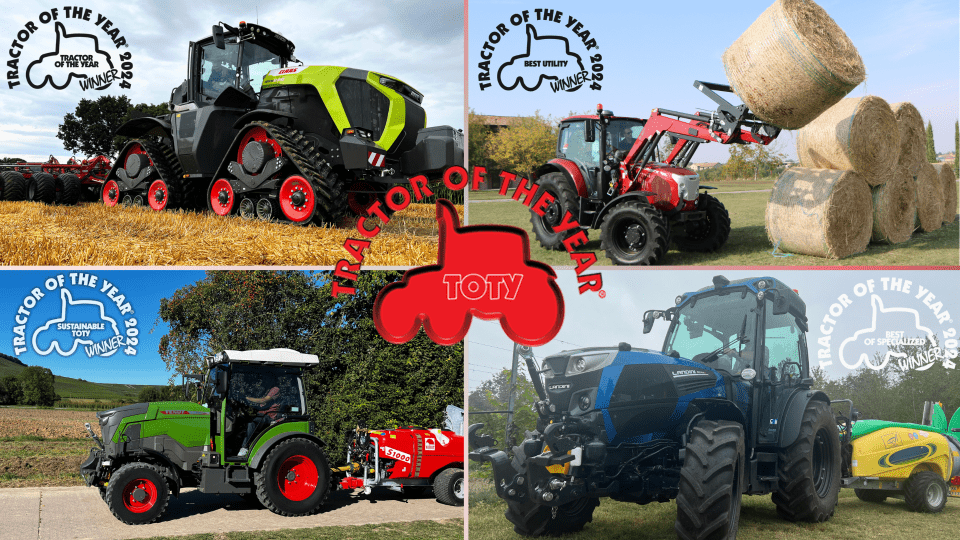 Un'edizione scoppiettante, che ha riunito 25 giornalisti da tutta Europa e che, dopo lunghi mesi di preparazione e prove sul campo, è finalmente giunta al termine: ecco chi ha vinto
Come in precedenza, l'operatore può intervenire direttamente nel processo e ottimizzarlo ulteriormente dalla cabina. Con Auto-Pilot, il trattore opera in modo completamente autonomo senza la presenza di nessuno in cabina. Le attività vengono pianificate esattamente come con Co-Pilot, ma il trattore è dotato di una tecnologia di riconoscimento dell'ambiente migliorata oltre al LIDAR, compresi speciali sistemi di telecamere, ulteriori tecnologie di sicurezza e frenata automatica. Una volta sul mercato, lo strumento di pianificazione Autonomy connect può essere completamente integrato nel portale Internet CLAAS connect, rendendolo facile da usare per le operazioni quotidiane senza bisogno di un portale aggiuntivo.
"I trattori di grandi dimensioni equipaggiati per lavori altamente automatizzati e autonomi interessano soprattutto le aziende agricole che non possono utilizzare appieno un AgBot convenzionale o il cui parco macchine e attrezzi non corrisponde alle caratteristiche prestazionali dell'AgBot", spiega Christoph Molitor, responsabile della gestione tecnologica di CLAAS. "Oltre alla generale carenza di manodopera qualificata in agricoltura, vediamo che i ritardi nel raccolto dovuti alle condizioni atmosferiche e la cura meccanica delle colture sono fattori che portano a una concentrazione del fabbisogno di manodopera o a un'elevata richiesta di capacità lavorativa. L'elevata automazione e l'autonomia possono contribuire a compensare questi picchi di lavoro e i processi agricoli ad alta intensità di lavoro".