CNH Industrial, al via un tour virtuale del trattore a metano per la prima vigna a emissioni zero
Protagonista del tour digitale l'innovativo trattore cingolato New Holland TK Methane Power, alimentato da un motore FPT 28. L'obiettivo è la prima vendemmia di Barolo a basso impatto ambientale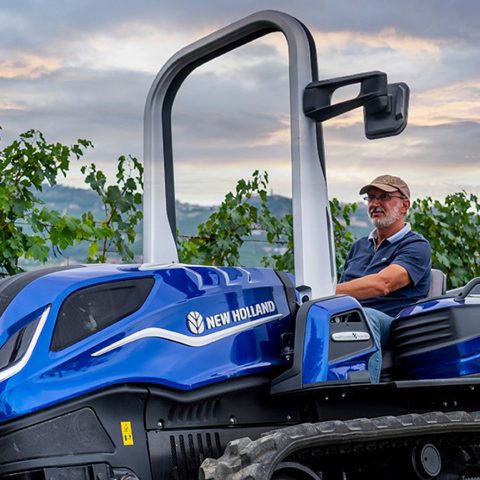 CNH Industrial ha annunciato l'arrivo di un tour virtuale per i vigneti certificati a biologico di Fontanafredda, nelle Langhe, per poter seguire passo dopo passo come si lavora per poter arrivare a produrre il primo Barolo a emissioni zero al mondo. Obiettivo che vede protagonista il trattore cingolato a metano New Holland TK Methane Power e l'FPT 28 alimentato a biometano, vincitore dell'ambito Diesel of the Year 2020.
Il progetto è stato illustrato nel nuovo episodio della serie Behind the Wheel, pensata per mostrare al pubblico il dietro le quinte dei progetti del marchio. Il video è stato pubblicato sul sito di CNH Industrial, disponibile a questo indirizzo: cnhindustrial.com/UnaVendemmiaSostenibile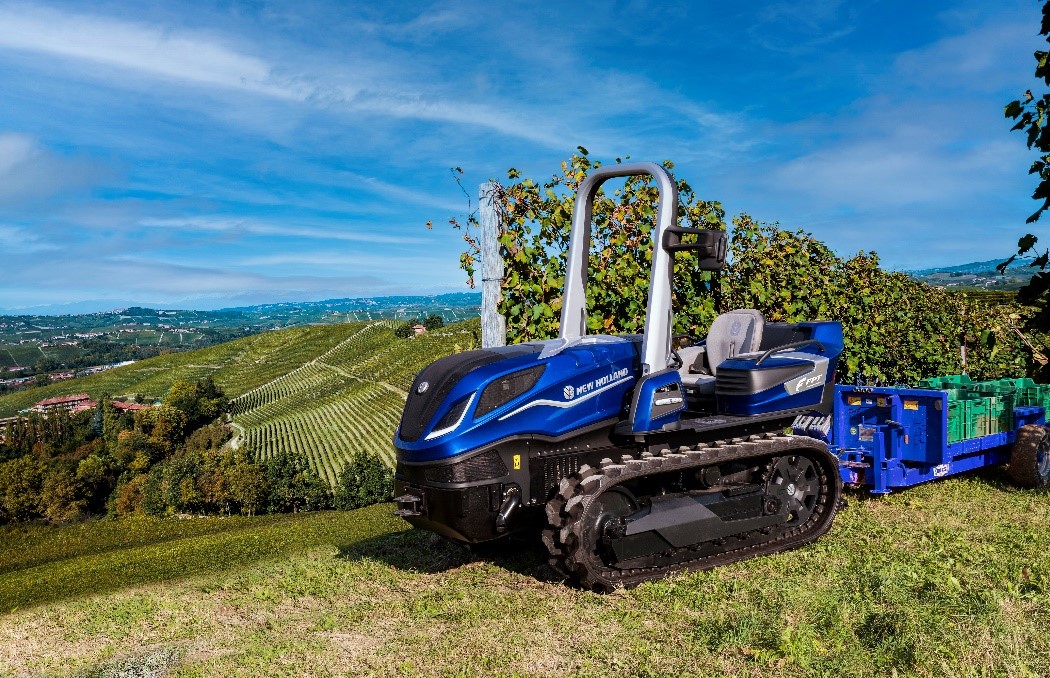 CNH Industrial, alla base del progetto il New Holland TK Methane Power e l'FPT 28
"Benvenuti nel luogo più bello del mondo", esordisce Andrea Farinetti, produttore di Barolo della prestigiosa casa vinicola Fontanafredda nelle Langhe, un territorio dalla forte vocazione vitivinicola. In questo luogo unico al mondo, New Holland Agriculture e FPT Industrial, rispettivamente il marchio del segmento agricolo e il marchio motoristico di CNH Industrial, hanno unito le forze per contribuire ad accelerare ciò che Farinetti chiama il nuovo "Rinascimento verde", ovvero la transizione verso una viticoltura sempre più sostenibile all'interno dell'azienda.
La missione di Fontanafredda è quella di creare un processo di produzione a basso impatto ambientale, dall'inizio alla fine. L'unico tassello mancante era un trattore a emissioni zero, un'esigenza che il prototipo di New Holland con motore FPT Industrial alimentato a biometano è perfettamente in grado di soddisfare. Nel nuovo episodio di Behind the Wheel, il trattore viene ripreso dall'alto mentre percorre sapientemente le pendenze più scoscese e i terreni scivolosi che caratterizzano i vigneti da cui nascerà il prezioso Barolo.
Questo speciale prototipo è stato appositamente progettato per Fontanafredda a partire da un trattore cingolato da vigneto New Holland Agriculture. Il motore FPT Industrial F28 Natural Gas è alimentato a biometano ottenuto tramite il processo di digestione anaerobica di residui agricoli nell'ottica di promuovere un'economia circolare.
Attraverso una serie di interviste agli artefici del progetto, viene mostrato come la collaborazione tra Fontanafredda e CNH Industrial sia nata dal desiderio condiviso di promuovere una viticoltura sempre più sostenibile. Questa partnership contribuisce a spianare la strada per arrivare a produrre il primo Barolo a emissioni zero al mondo.