MF 8S, il trattore Massey Ferguson vince uno dei massimi riconoscimenti in Sud America
Si tratta del prestigioso 'Trator do Ano 2023/2024', conferito nell'ambito dell'Agrishow in Brasile. Il mezzo MF si è contraddistinto nella classe di potenza superiore ai 200 cv. Ma non è l'unica soddisfazione per il costruttore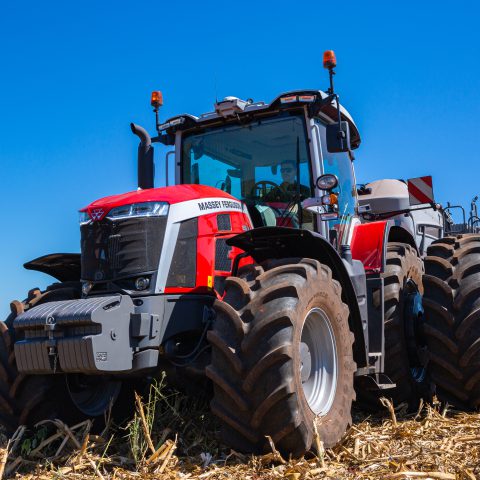 Da un continente all'altro: dopo aver trionfato all'europeo Tractor of the Year due anni fa, l'MF 8S di Massey Ferguson è stato insignito del prestigioso Trator do Ano 2023/2024 in Brasile, nella categoria sopra i 200 cv. Il premio è stato consegnato nell'ambito dell'Agrishow di Ribeirão Preto (regione di San Paolo), una delle fiere agricole più importanti del Sud America. Fiera che si è rivelata doppiamente di successo per Massey Ferguson: anche lo specializzato MF 4707 Cab è stato premiato nella categoria con potenze fino a 100 cv.
La valutazione del Trator do Ano è stata effettuata da un comitato tecnico composto da Professori con dottorato di ricerca nell'area della meccanizzazione agricola provenienti da importanti università pubbliche del Brasile, come l'Università Federale del Ceará (UFC), l'Università Federale del Mato Grosso (UFMT), l'Università Federale di Santa Maria (UFSM), l'Università Statale Paulista (Unesp) di Jaboticabal.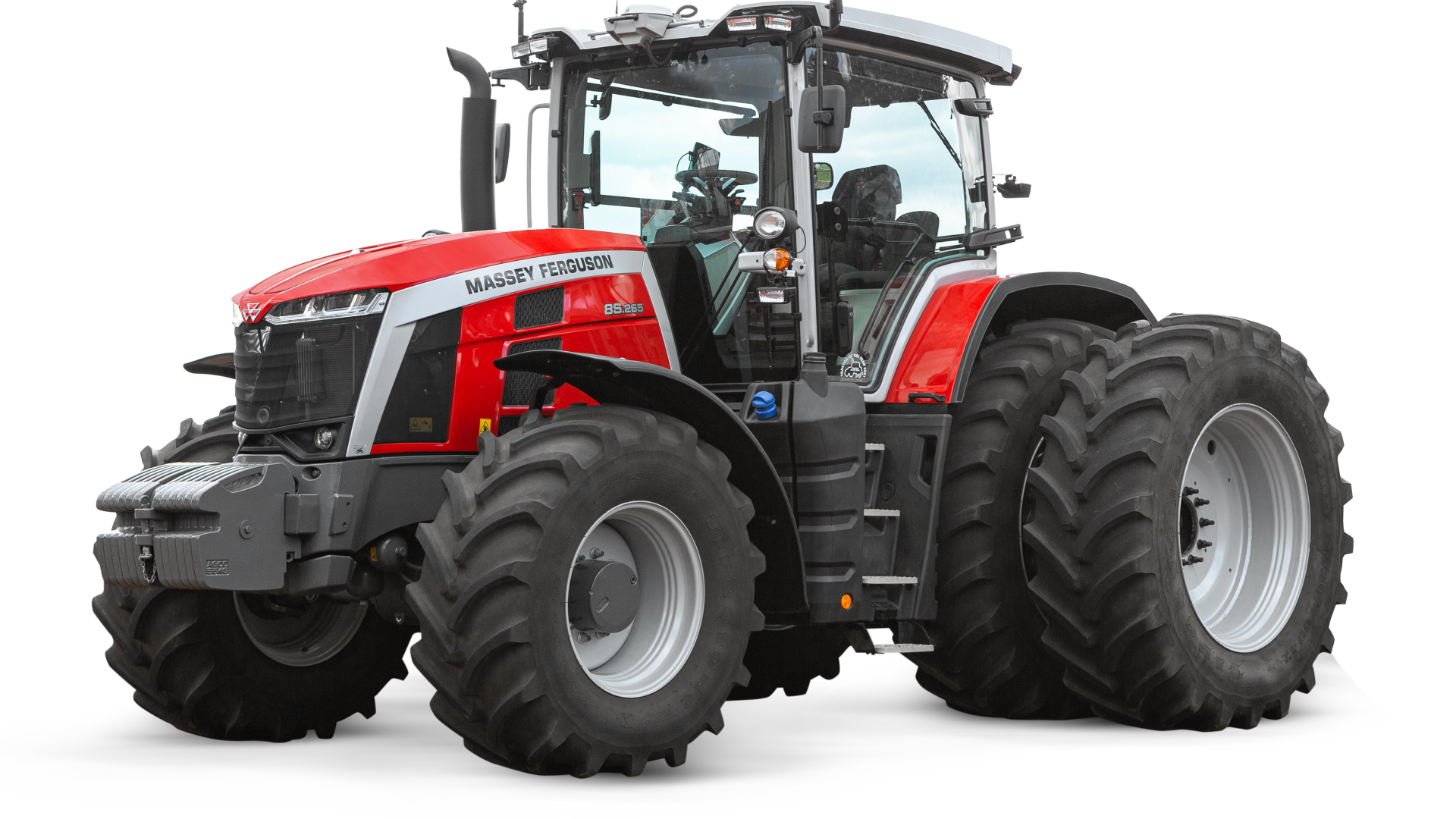 Massey Ferguson, soddisfazioni dal Sud America
Il trattore MF 8S.265 è alimentato dal motore a sei cilindri AGCO Power da 7,4 litri, l'ultimo nato della famiglia di questi motori. Raggiunge la piena potenza anche a bassi regimi, a 1500 giri/min, offrendo un'eccellente economia ed un funzionamento silenzioso. La nuova trasmissione automatica Dyna-7 offre un funzionamento efficiente con un totale di 28 velocità in avanti ed in retromarcia in quattro gamme e sette marce continue.
Grazie all'esclusivo design Protect-U, il trattore ha 24 centimetri di spazio tra la cabina e il motore, isolando l'ambiente interno da rumore, calore e vibrazioni indesiderate. Con livelli di rumorosità di soli 68 dB, è una delle cabine più silenziose del mercato, oltre che la più confortevole. Con un volume interno di 3,4 m³, è anche una delle più spaziose. 
MF 4707, la versione cabinata ha convinto i giurati
Il trattore cabinato MF 4707 è stato invece progettato per aumentare le prestazioni e la versatilità nelle attività sul campo. Si avvale del nostro motore AGCO Power. Il motore elettronico è dotato di turbo ed intercooler e consente un'alimentazione efficiente, con un risparmio fino al 10% di carburante per ettaro. Un altro aspetto positivo del trattore cabinato MF 4707 è la versatilità della sua trasmissione 12×12, l'unica sul mercato in questa categoria con inversore meccanico o elettroidraulico. La trasmissione è dotata della tecnologia più avanzata ed è molto attenta ai costi.
Ideale per l'insilamento, il grano e l'orticoltura, questo trattore presenta uno dei migliori rapporti di trasmissione sul mercato. Grazie al Power Shuttle, è possibile effettuare il cambio marcia avanti-indietro con il trattore in movimento e senza utilizzare la frizione. L'MF 4707 ha una capacità di sollevamento di 3.000 kg e una portata di 65 lpm. La cabina ha una visibilità a 360 gradi, che garantisce un maggiore comfort e sicurezza sul lavoro.