MF 9S, Massey Ferguson svela il nuovo trattore top di gamma ad Agritechnica 2023. 400 cv e innovazioni su tutta la linea
Al top dell'offerta Massey Ferguson, la nuova gamma manda in pensione gli MF 8700S. Tra gli upgrade il nuovo look, la cabina Protect-U in stile combine e un ampio ventaglio di automatismi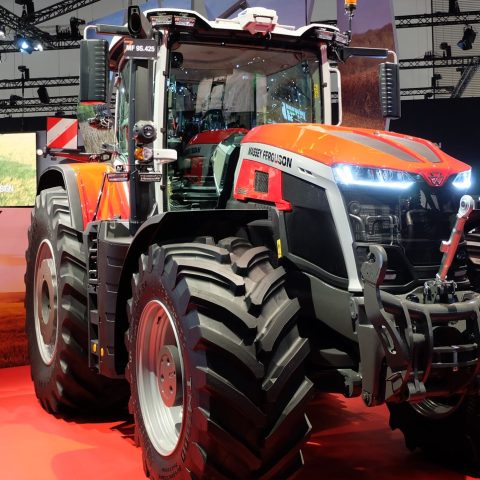 Nemmeno il tempo di iniziare che Agritechnica regala già grandi soprese: nel primo giorno di fiera Massey Ferguson svela il nuovo trattore top di gamma, per mesi avvolto da un fitto mistero. Si tratta della roboante serie MF 9S, tenuta ben nascosta fino all'apertura dei cancelli della kermesse tedesca, ma che la giuria del Tractor of the Year (tra cui figura anche la nostra testata) ha potuto ammirare in anteprima a Beauvais durante il test ad hoc riservato alle macchine finaliste. L'impatto è notevole poiché la stazza è quella di una macchina che pesa 10.900 chili e che nella sua versione di punta supera i 400 cavalli, ma il look è armonico e balza subito all'occhio il design della cabina Protect-U in stile combine già adottata per la serie 8S.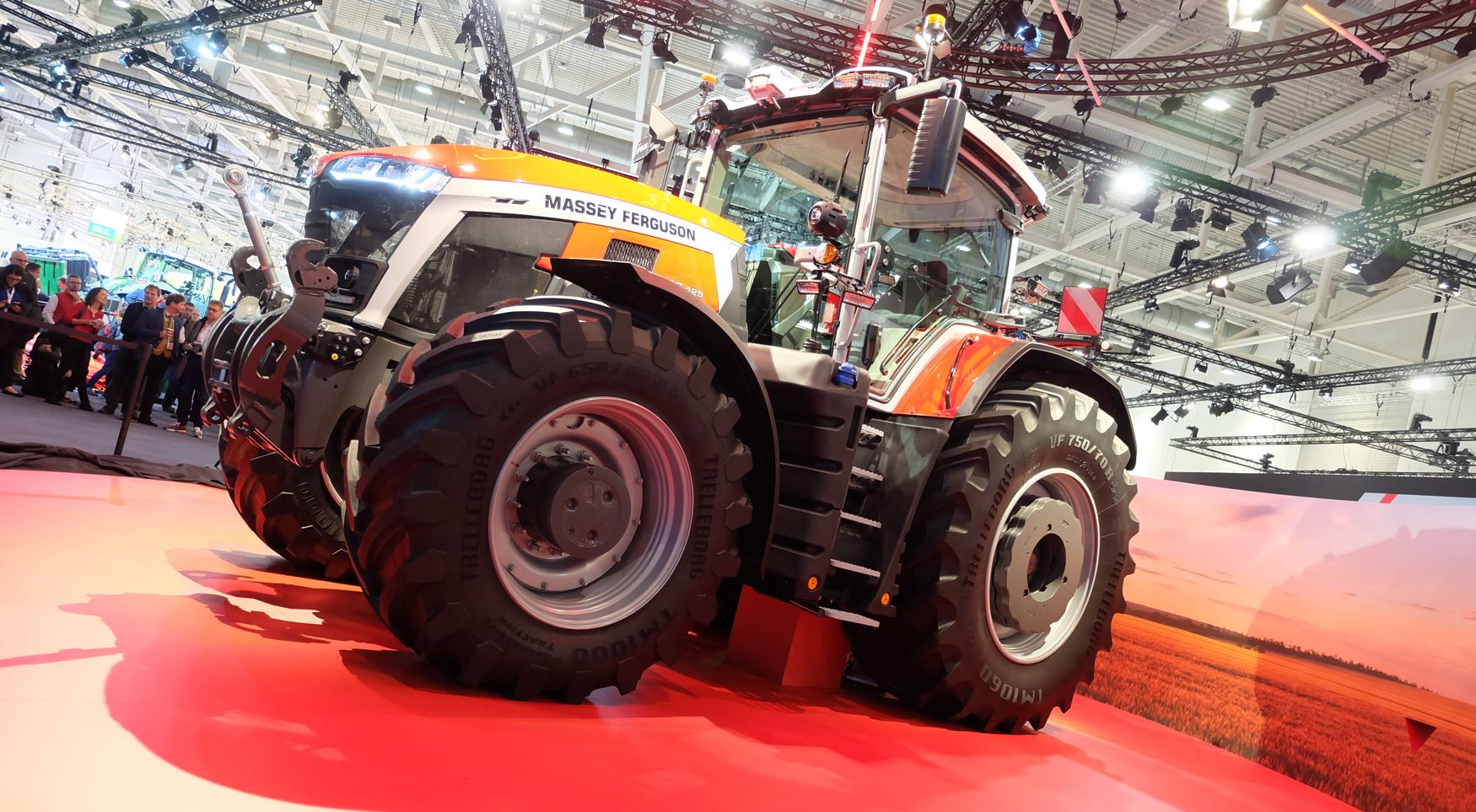 MF 9S, eleganza e potenza targate Massey Ferguson
La gamma, che sostituirà l'attuale serie MF 8700 S, è composta da sei modelli con potenze tra i 285 e i 425 cavalli erogati dal collaudato motore sei cilindri Agco Power da 8,4 litri. Dotato di sistema di gestione elettronica delle prestazioni (EPM), il propulsore finlandese garantisce boost di coppia e potenza in trasporto (sopra i 15 km all'ora) con la Pto inserita e durante le applicazioni idrauliche su tutti i modelli eccetto l'MF 9S.425 il cui funzionamento è sempre in extra potenza.
L'unità, progettata per funzionare anche con carburante HVO, è conforme alla normativa sulle emissioni Stage V grazie una versione semplificata del sistema All-In-One, che non utilizza la valvola Egr bensì un semplice sistema di sovralimentazione, con un unico turbo avanzato. I benefici si fanno apprezzare in termini di affidabilità, facilità di manutenzione e compattezza del vano matore che si traduce in maggiore visibilità sul lato destro. La capacità del serbatoio carburante è stata incrementata del 14 per cento, fino a 660 litri a cui a cui si sommano i 68 litri del serbatoio dell'AdBlue.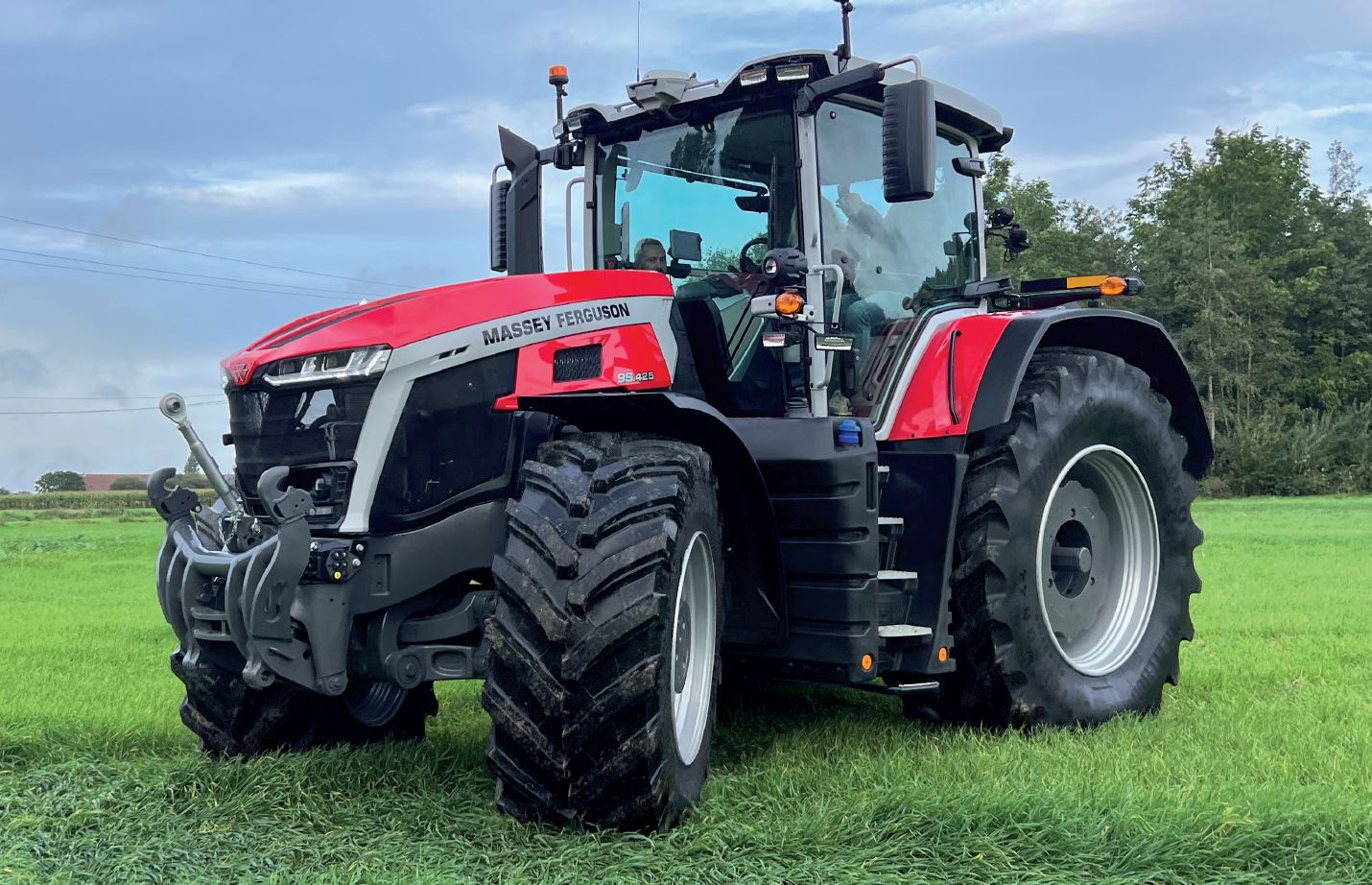 In abbinamento al propulsore gli MF 9S sono offerti nell'unica opzione con trasmissione Dyna-VT a variazione continua con possibilità di raggiungere i 50 km all'ora a soli 1600 giri motore. Un serbatoio dell'olio separato per l'impianto idraulico elimina qualsiasi rischio di contaminazione specie quando si utilizzano diversi attrezzi. L'assale posteriore è stato rinforzato per garantire una massa massima ammessa (GVW) di 16 tonnellate a 50 km/h, una in più rispetto all'MF 8700 S, e 18 a 40 km/h. La manovrabilità è assicurata dal passo limitato a 3,1 metri e dall'elevato angolo di sterzo dell'assale sospeso anteriore che consente un raggio di sterzata di sterzata minima di soli 5,75 metri (a seconda dei pneumatici).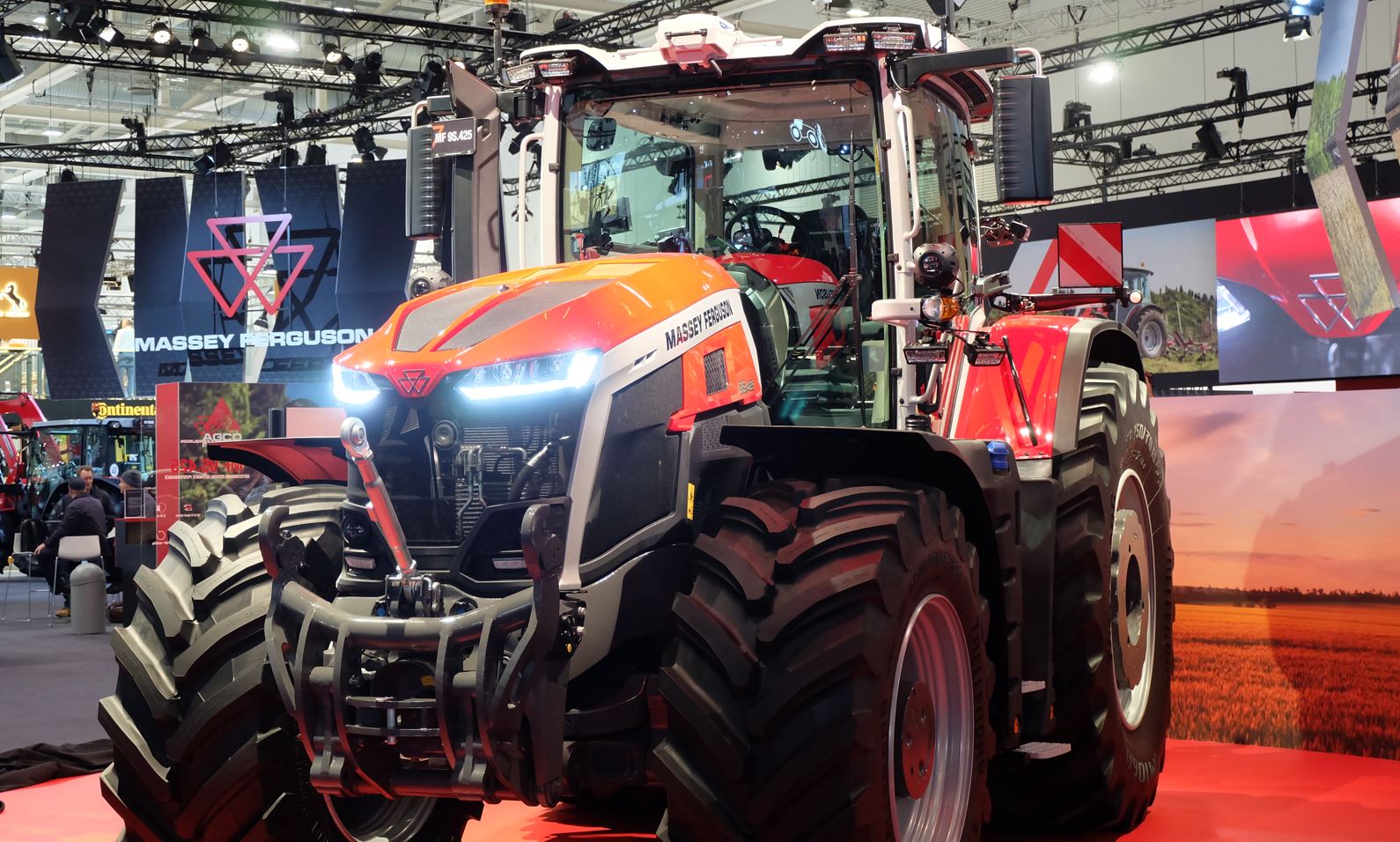 Tutti i trattori MF 9S sono inoltre dotati su richiesta del nuovo sistema Massey Ferguson di gonfiaggio centralizzato degli pneumatici (CTIS). L'erogazione principale dell'olio idraulico avviene tramite una pompa a centro chiuso, con pompa dedicata per le valvole di controllo. L'impianto garantisce un flusso di 205 o 270 litri/min a 1.850 giri.
Disponibile anche una nuova opzione con doppia pompa, sempre a centro chiuso, che eroga 340 litri/min a 1.650 giri/min o 400 litri/min con sei distributori. La prima pompa fornisce un flusso continuo a tre distributori, mentre l'altra eroga un flusso variabile agli altri tre e si occupa dei circuiti ausiliari, come lo sterzo. Poderose le capacità di sollevamento dei due sollevatori elettronici (posteriore e anteriore) che alzano rispettivamente fino a 10 mila e 5 mila chili.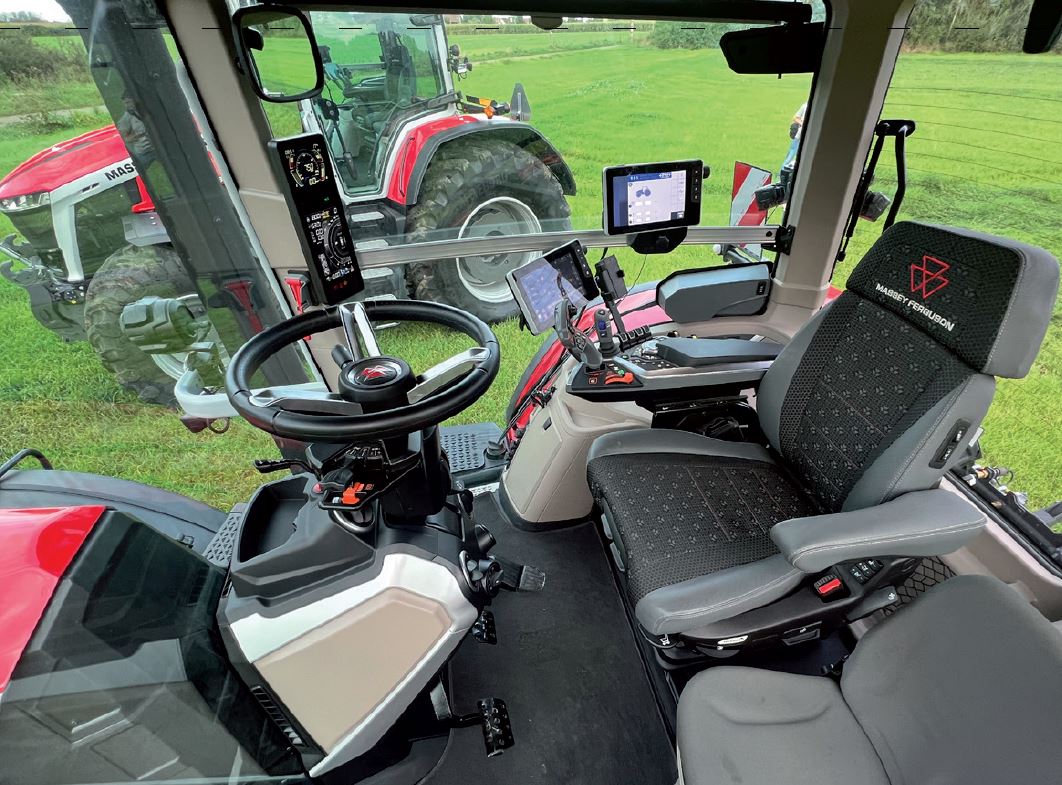 Visibilità e comfort sono i plus principali offerti dalla cabina sospesa Protect-U la cui peculiarità è lo spazio di 18 cm che la isola il motore incapsulato riducendo in maniera sostanziale vibrazioni e rumore. La particolare conformazione, più simile a quella di una mietitrebbia che al classico abitacolo di un trattore, aumenta lo spazio interno disponibile e l'estensione della superficie vetrata, con il design sporgente del tetto che crea una buona protezione dai raggi solari.
Il bracciolo laterale raggruppa tutti i comandi per gestire la macchina: la leva multipad, il joystick elettroidraulico per il controllo proporzionale dei distributori e il terminale Datatronic 5 con touchscreen da 9'' con gestione delle impostazioni del trattore, Isobus e ricevitore GPS Trimble, fornito di serie, Al posto del cruscotto c'è il nuovo display digitale personalizzabile posizionato sul montante di destra.