New Holland, il sistema autolivellante per telehandler premiato a EIMA 2022
Anche New Holland figura all'interno della lista dei produttori premiati nel concorso "Novità Tecniche" della kermesse bolognese. Protagonista il sistema per gli attrezzi dei sollevatori telescopici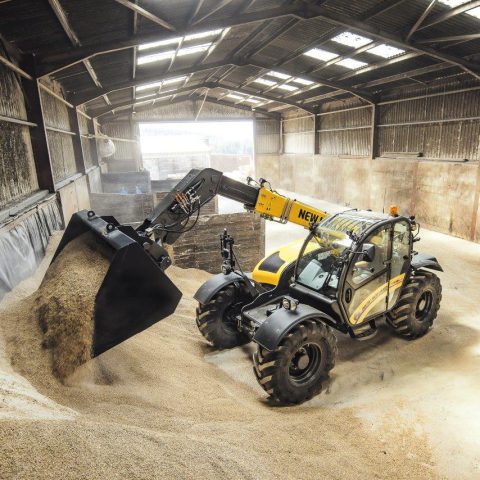 Non si può certo dire che le innovazioni mancheranno tra i padiglioni della prossima edizione di EIMA International, che si svolgerà a BolognaFiere dal 9 al 13 novembre: sono infatti ben 62 i prodotti e i macchinari premiati nel contesto del concorso "Novità Tecniche", l'evento che valorizza le più importanti innovazioni in ambito agromeccanico (con 25 effettivi vincitori come "Novità Tecnica" assoluta e altre 37 segnalazioni). Tra di loro spicca anche il sistema autolivellante degli attrezzi dei sollevatori telescopici sviluppato da New Holland che, sempre nel contesto dei premi di EIMA 2022, ha ottenuto anche la menzione del mini escavatore elettrico E15X Electric Power.
New Holland, la ricerca per i sollevatori telescopici
Quello pensato da New Holland per i suoi telehander è un sistema in grado di garantire una maggiore precisione di livellamento dell'attrezzo, di ridurre al minimo le perdite di carico, di far diminuire i tempi e i costi di manutenzione e, al contempo, contribuire all'aumento della produttività con minore sforzo per l'operatore sono i principali vantaggi di un sistema autolivellante degli attrezzi dei sollevatori telescopici sviluppato da New Holland, che si è aggiudicato uno dei premi per l'innovazione all'EIMA.
Finalizzato all'autolivellamento elettroidraulico del porta-attrezzi, il sistema non si basa sulla tecnologia che, fino ad oggi, è stata installata sulla maggior parte dei sollevatori telescopici, ovvero quella fa leva sulla compensazione idraulica tra un cilindro di inclinazione e un cilindro di compensazione, i cui movimenti sono regolati dal cilindro di sollevamento.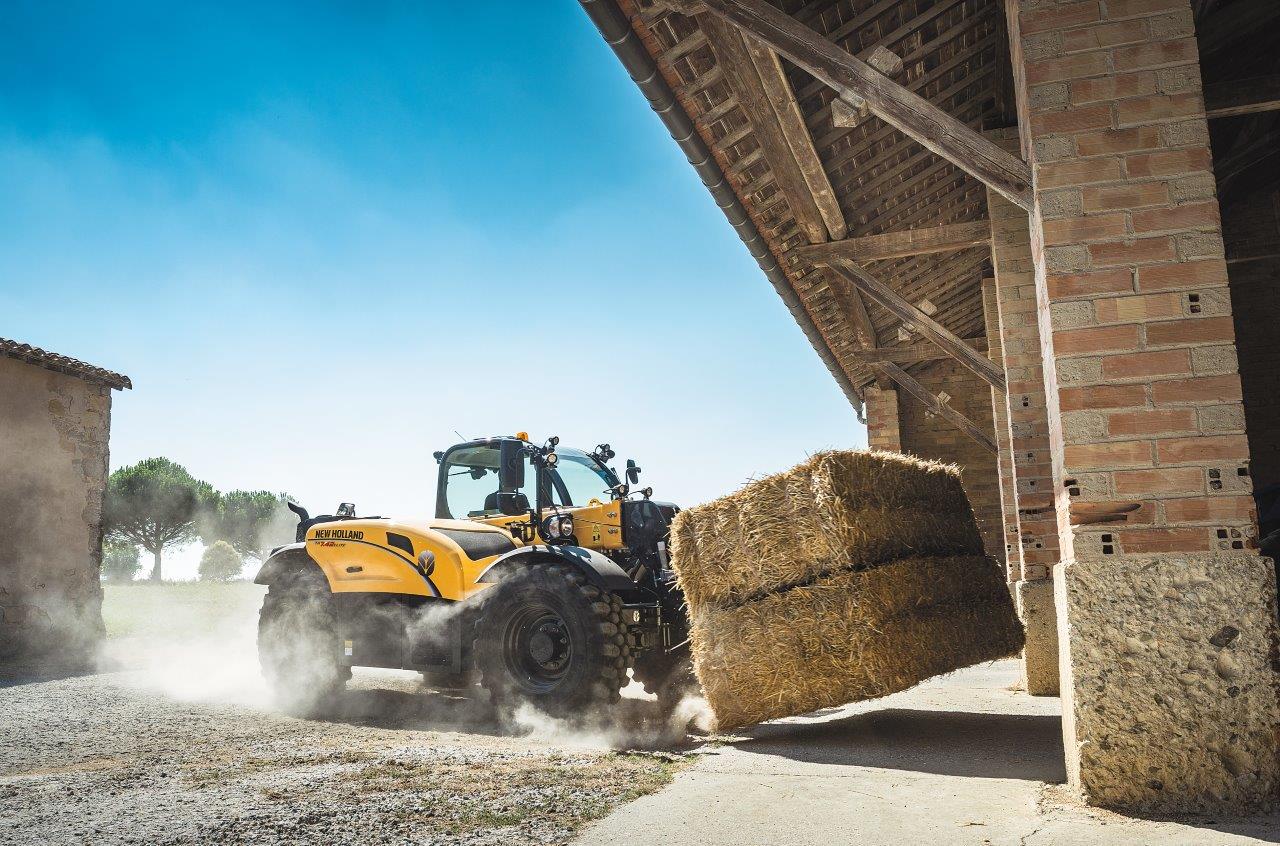 Le funzionalità
Il sistema di New Holland, infatti, elimina il cilindro di compensazione e incorpora due sensori angolari, uno nella parte posteriore del braccio per monitorare l'angolo del braccio rispetto alla macchina, e uno nella parte anteriore del braccio, sul porta-attrezzi, per monitorare l'angolo di quest'ultimo rispetto al braccio. In questo modo è possibile sfruttare appieno le potenzialità della benna il cui angolo di deviazione, potenzialmente, potrebbe arrivare fino a +/- 12° ma che, coi sistemi classici illustrati poc'anzi arriva a poco più di 3°.
Questi due sensori inviano i dati di posizione in tempo reale a una centralina elettronica. Il software della macchina è quindi in grado di calcolare istantaneamente l'esatta portata d'olio che deve essere mandata al cilindro di inclinazione, in base alla posizione del braccio e all'orientamento del porta-attrezzi, in un circuito chiuso. Questo fa sì che, a prescindere che il sollevatore stia utilizzando delle forche o una benna, sia garantita una precisione di autolivellamento ottimale.
I commenti
"Questa soluzione offre significativi vantaggi agli utenti, con un notevole miglioramento dell'efficienza nelle operazioni eseguite con la macchina", ha spiegato Oscar Baroncelli, Head of Tractors and Telehandler New Holland Agriculture. "Non solo assicura perdite di materiale limitate grazie al perfetto livellamento, ma in assenza del cilindro di compensazione si riducono i tempi e i requisiti di manutenzione inoltre la macchina risulta più facile da usare, in quanto l'operatore non deve intervenire con il joystick per integrare il livellamento automatico. Siamo lieti che questi fattori siano stati riconosciuti dalla giuria dei premi per l'innovazione dell'EIMA e siamo impazienti di rivelare ulteriori dettagli su queste novità nel corso della rassegna bolognese".