Yokohama ha finalizzato l'acquisizione di Trelleborg: nasce un nuovo colosso degli pneumatici agricoli
Il valore totale dell'operazione ammonta a più di 2 mld €. La nuova realtà si chiamerà Yokohama TWS: al suo interno confluiranno tutti i brand che facevano parte di Trelleborg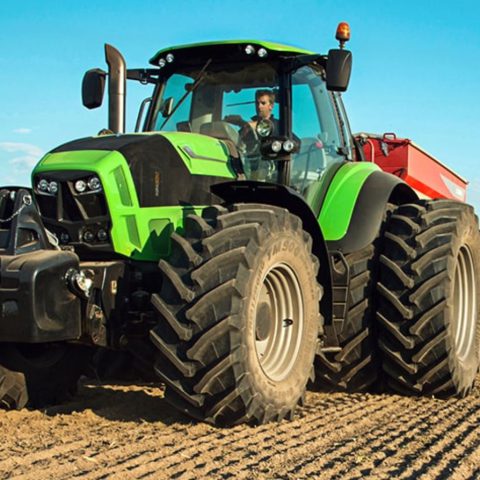 Più di 2 miliardi di euro (per l'esattezza 2.074 milioni): è una cifra monstre quella che Yokohama ha sborsato per finalizzare l'acquisizione di Trelleborg Wheel Systems dal Gruppo Trelleborg. Una mossa che, di fatto, rafforza la (già solidissima) posizione di uno dei più grandi produttori di pneumatici agricoli e Off-Highway al mondo. In sostanza, da oggi in poi, la nuova realtà farà ufficialmente parte di The Yokohama Rubber Co., Ltd., operando con il nome di "Yokohama TWS". In una nota, Yokohama ha comunque precisato che l'acquisizione e il conseguente cambio di nome non avranno conseguenze sulla struttura organizzativa di Trelleborg.
"Oggi chiudiamo un capitolo di successo della nostra storia con il Gruppo Trelleborg e apriamo una nuova pagina con un protagonista dell'industria degli pneumatici, che condivide i nostri valori e la nostra visione del futuro", ha commentato Paolo Pompei, ex Presidente di Trelleborg Wheel Systems nonché attuale Presidente e CEO di Yokohama TWS. "Negli ultimi anni, abbiamo realizzato una continua crescita aziendale combinando acquisizioni strategiche con investimenti dedicati, e questo ci ha permesso di costruire una piattaforma forte e sostenibile, supportata da un'impronta produttiva globale, da prodotti e soluzioni innovative e da una rete di vendita estesa e vicina ai nostri clienti. Sono estremamente orgoglioso di ciò che il team di TWS è stato in grado di realizzare finora e siamo tutti onorati che Yokohama abbia deciso di investire in noi, costruendo, insieme alle loro attività esistenti, un nuovo protagonista nel segmento Off-Highway".
Come già accennato, Yokohama TWS continuerà a fornire gli stessi prodotti di alta qualità, le stesse soluzioni e lo stesso livello di servizio a tutti i suoi clienti in tutto il mondo. E, in quanto nuova società, opererà senza modificare la propria struttura organizzativa.
Yokohama Rubber Co., Ltd, colosso globale degli pneumatici
The Yokohama Rubber Co., Ltd., con sede a Hiratsuka, in Giappone, è leader mondiale nel settore dei pneumatici e di altre applicazioni in gomma, come nastri trasportatori, tubi e giunti e parafanghi. Con un fatturato di 860,5 miliardi di yen (circa 6 miliardi di euro), The Yokohama Rubber Co., Ltd. è un colosso globale che impiega oltre 28.000 persone in tutti i continenti e opera in più di 120 Paesi. In sostanza, con questa acquisizione The Yokohama Rubber Co., Ltd. consolida la sua posizione di leader di settore, diventando un leader globale nel segmento dei pneumatici Off-Highway con l'aggiunta dei marchi Trelleborg, Mitas, Maximo, Cultor e della rete di servizi Interfit al suo portafoglio.