Solis, ventata di novità a Agritechnica 2023: dai nuovi trattori 110 ai tosaerba elettrici
L'offerta del produttore indiano nei segmenti sotto i 125 cv di potenza si fa sempre più interessante. E il mercato sembra essere dalla sua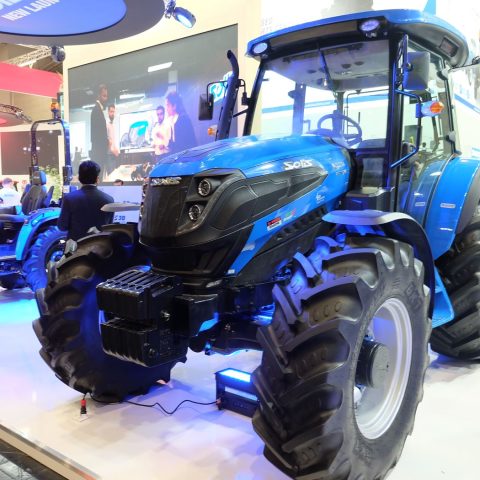 Forte della nomina tra la rosa dei finalisti al Tractor of the Year 2024 (con l'S90 Stage V) e reduce da un solidissimo 2023 a livello finanziario (con una quota di mercato del 28% di trattori esportati dall'India), Solis è scesa tra i padiglioni di Agritechnica 2023 con tante novità, trattoristiche e non. Mentre lentamente sta iniziando a fare breccia anche nel mercato italiano, il produttore indiano, in forze presso il gruppo International Tractors Limited, è in realtà uno dei più grandi produttori al mondo di macchine agricole (tra la top 5 a livello globale), con milioni di clienti e una presenza ramificata in 150 paesi.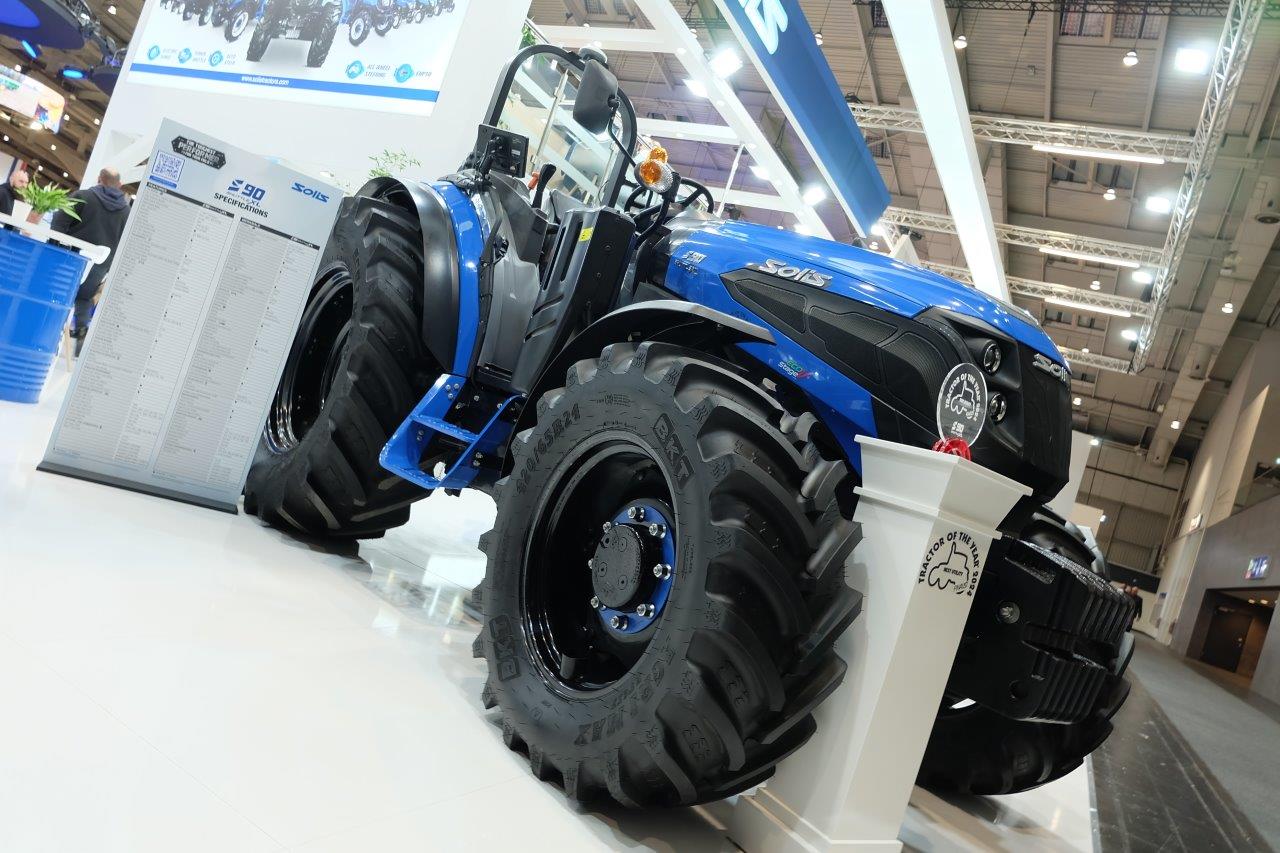 Solis, due nuovi trattori e un catalogo per ogni esigenza
A Agritechnica Solis ha dunque puntato sia su potenza e versatilità che sulla sostenibilità. Infatti, oltre al già citato S90, Solis ha infatti sfoggiato due nuovi trattori e due tosaerba elettrici, di cui uno a giro zero. Dal lato trattoristico, a spiccare è senza dubbio il Solis 110, dotato di un motore a 4 cilindri S-Tech ad alte prestazioni e di una trasmissione 24F + 12R. Dotato di impianto idraulico S-Boost e di una capacità di sollevamento di 4500 kg, si pone come piccolo tuttofare con doti di grande manovrabilità e precisione operativa.
Potrebbe interessarti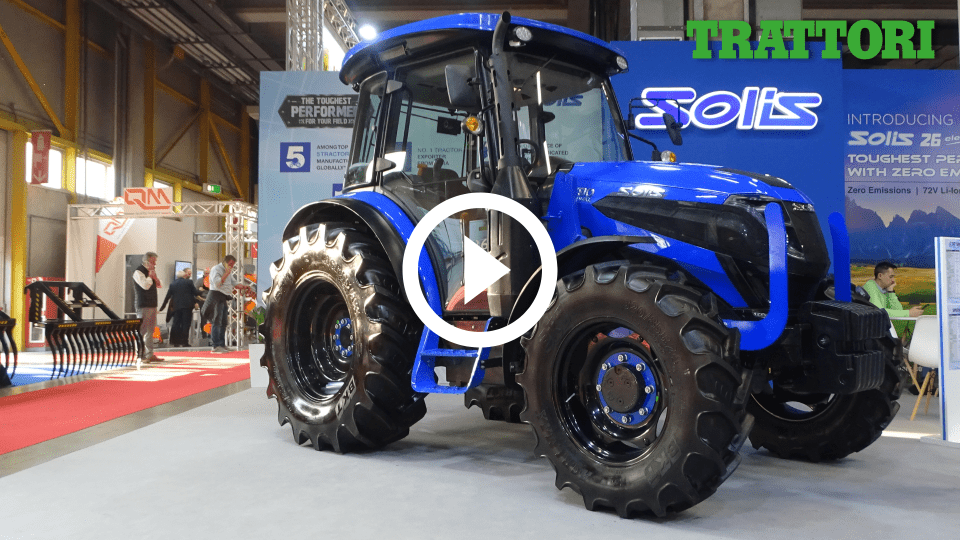 Una delle chiavi del successo di Solis sui mercati occidentali è ovviamente il prezzo molto competitivo, ma non è l'unica. Vediamo insieme le gamme e le tecnologie del produttore indiano (il video è in fondo all'articolo)
Da sottolineare, poi, la presenza del Solis S38, sempre dotato dell'impianto idraulico S-Boost (capace di una capacità di sollevamento idraulico di 1000 kg), di un motore 3 cilindri ad aspirazione naturale con una coppia massima di 109,4 Nm e di un centro di comando S-Command all'avanguardia. Come plus il cambio laterale con trasmissione 8F+8R, in grado di massimizzare l'operatività agricola e, al contempo, mantenere elevati livelli di comfort per gli operatori.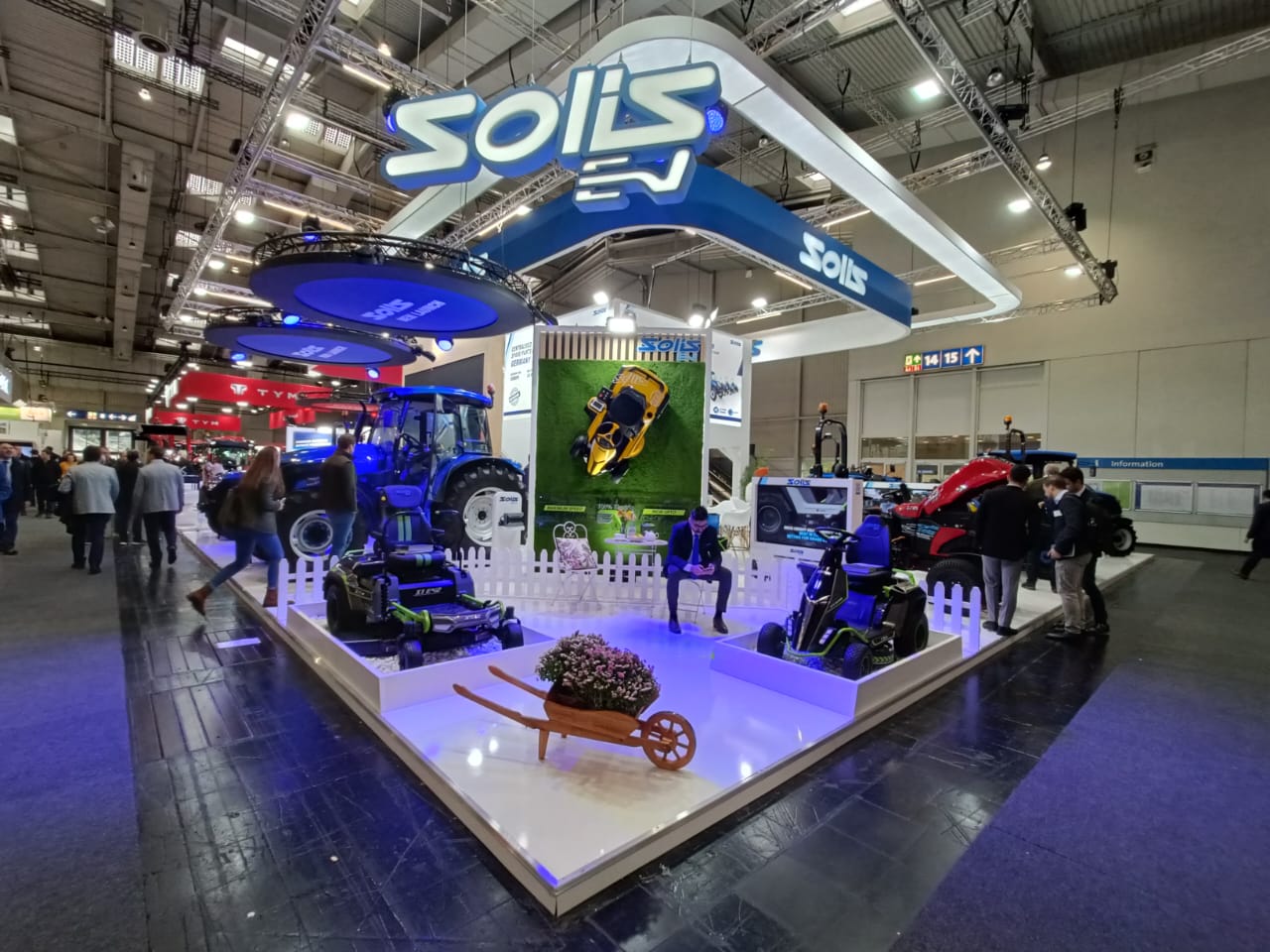 Taglio…elettrico
Due, invece, i mezzi elettrici presentati nel corso della fiera tedesca. Da una parte il nuovo modello di tosaerba elettrico S1E30. Con design rinnovato, dispone di tre modalità di velocità e una batteria agli ioni di litio da 30Ah, che permette di tagliare fino a un ettaro di giardino senza fatica, con un'autonomia operativa di un'ora e mezza.
Infine, il modello di tosaerba elettrico a Giro Zero S1E42 che, grazie alle sue 5 modalità di velocità, all'impareggiabile comfort per l'operatore e all'enorme batteria agli ioni di litio da 45 Ah, è in grado di garantire autonomia operativa fino 2 ore ininterrotte, coprendo fino a 2 acri di giardino. Solis presenta anche una vasta gamma di trattori, tra cui SV 26 EV, S26, S90, S26 HST HVAC, S90 ROPS e S20 ROPS Side-Shift.