Tractor of the year 2023, la gara entra nel vivo. Le immagini e la panoramica dei trattori finalisti
In totale sono 16 i finalisti del Tractor of the Year 2023: 5 i trattori in lizza per la classe regina, 3 nella categoria Best Utility e ben 8 si contenderanno il titolo di Best of Specialized. L'incoronazione dei vincitori avverrà il 9 novembre all'Eima (i grafici con i dettagli sono in fondo all'articolo)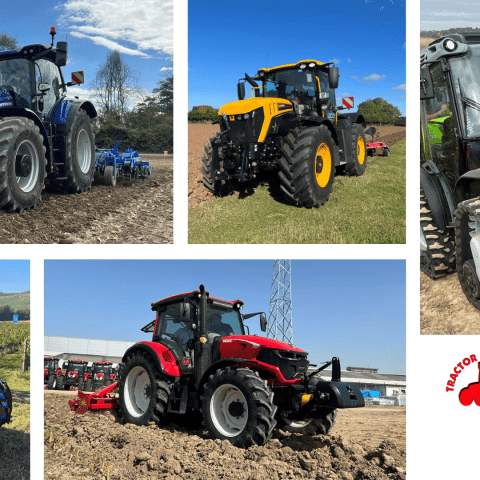 La competizione per l'elezione del Tractor of the Year 2023 entra nel vivo. I finalisti delle varie categorie in gara (oltre alla classe regina costituita dai trattori da campo aperto, gli aziendali in lizza per il Best Utility e i trattori da frutteto/vigneto e montagna per il Best of Specialized) sono stati selezionati e ora la giuria internazionale composta da 25 giornalisti di settore in rappresentanza di altrettante nazioni europee è al lavoro per valutarne pregi e difetti e sancire chi saranno i vincitori.
Vincitori che anche quest'anno saranno annunciati nella giornata inaugurale di Eima International, il prossimo 9 novembre a Bologna, durante la cerimonia di premiazione che si terrà nel Quadriportico della Fiera (ormai tradizionale evento di apertura della Kermesse), e che sarà trasmessa anche in diretta streaming sulla piattaforma totydigital.com, sui social del premio e sul sito dello sponsor ufficiale BKT. L'elenco completo dei trattori finalisti, corredati dai grafici tecnici, è consultabile in fondo in questo articolo.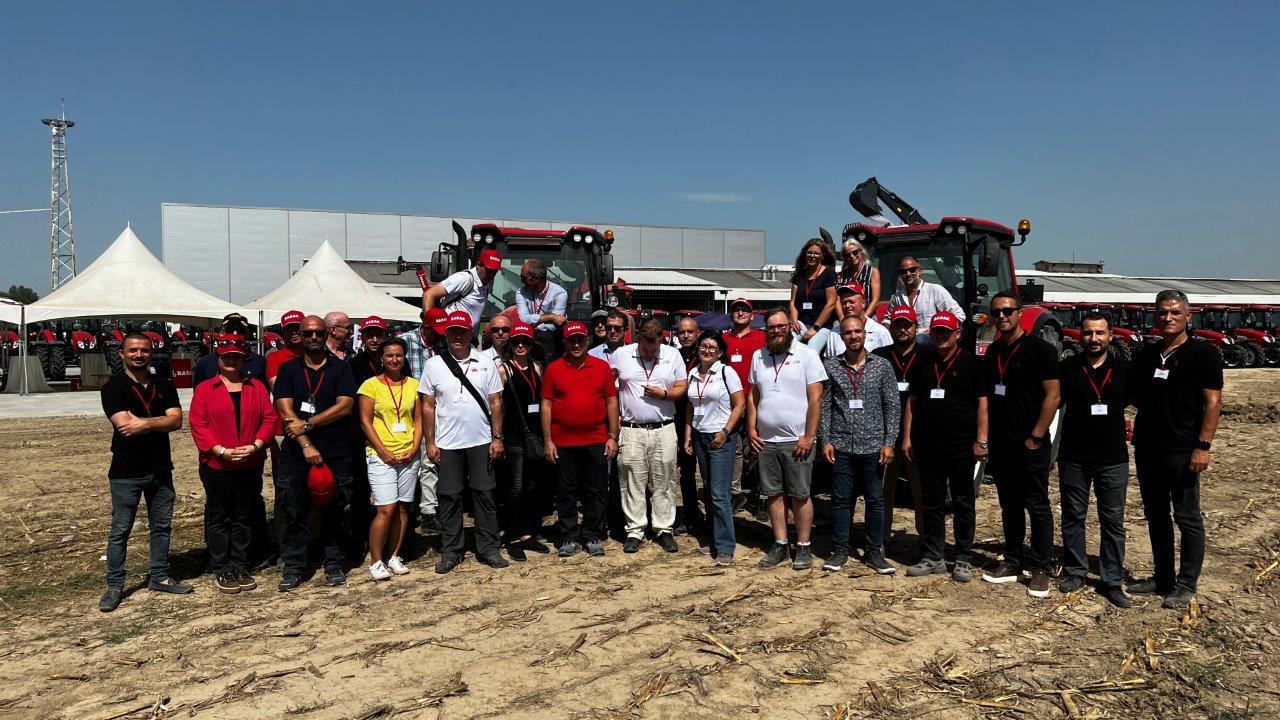 Tractor of the year 2023
Chi sarà presente a Eima potrà poi veder sfilare tutti i finalisti nell'apposita area esterna allestita come nella passata edizione tra i Padiglioni 37 e 35, con tanto di comoda tribuna e speaker che descriverà le caratteristiche tecniche delle macchine. Dei 16 i trattori che hanno superato le selezioni e si sono conquistati un posto in finale, sono addirittura 8 quelli che si contenderanno il titolo di Best of Specialized, e non è un caso visto che quest'anno tutti i costruttori sono stati costretti a rinnovare le proprie gamme di specializzati per adeguare anch'essi allo Stage V, obbligandoli a trovare soluzioni innovative per soddisfare i più restrittivi parametri sulle emissioni senza rinunciare a dimensioni compatte e manovrabilità.
Per il premio più ambito, quello riservato ai big da campo aperto, la corsa è ristretta a 5 trattori, mentre nella categoria Best Utility i finalisti sono soltanto 3, segno evidente di un'annata avara di novità assolute in questo segmento di potenza. Tutti e 16 i trattori saranno poi valutati anche per i parametri di sostenibilità, al fine dell'assegnazione del premio di Sustainable Tractor of the Year, più che mai attuale ora che i temi delle energie alternative e dell'ambiente sono al centro del dibattito internazionale a causa non solo dell'emergenza climatica ma anche dei nuovi scenari geopolitici che si stanno creando in seguito alla tragica guerra scatenata dalla Russia contro l'Ucraina e contro il modello di sviluppo democratico occidentale.
Tredici marchi diversi
Particolarmente ricca è la 'griglia' di partenza, con ben 13 marchi rappresentati, tra cui anche alcuni meno noti in Italia, ma non per questo meno interessanti, come il costruttore turco Basak, in gara col modello 5120 nella categoria utility, o lo svizzero Rigitrac, che partecipa con l'SKH 60 tra gli specializzati. Tante sono anche le novità assolute, come il New Holland T7.300 PLM intelligence appena annunciato a settembre, il Fendt 728 Vario presentato ufficialmente solo a fine agosto e il Valtra Q 305, svelato al pubblico lo scorso luglio.
Addirittura non è ancora possibile svelare qual è il modello John Deere in finale nella categoria Best of Specialized, che la giuria ha potuto conoscere e visionare in esclusiva, ma che il costruttore americano presenterà in anteprima al pubblico solo il 9 novembre, proprio in occasione di Eima International e della premiazione del Tractor of the Year. Oltre che col misterioso specializzato, John Deere ha conquistato la finale in campo aperto anche col gigante quadricingolato 8RX 410.
Sempre presentati nel corso del 2022 ci sono poi gli altri finalisti Claas Nexos 260 e Massey Ferguson 3SP 115, il Landini Rex4 120GT, il McCormick X6.414 P6-Drive, il JCB Fastrac 4220 iCon, il BCS Spirit 70 Dualsteer e l'Antonio Carraro Tony Mach4. Unico tra i grandi gruppi, New Holland è stato in grado di piazzare un trattore in finale in ogni categoria. Oltre al già itato T7.300 anche il T5.100S tra gli utility il il T4.120 F tra gli specializzati.